Mike Marchev
Author of Become the Exception, Sales & Marketing Edutainer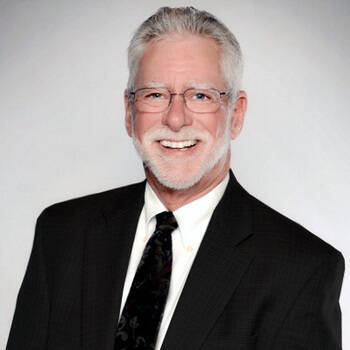 Mike Marchev Bio
Like you, sales and marketing expert and business author Mike Marchev has seen the word "sales" bandied about in numerous ways over the years. Is it a "gift-for-gab" with a knack for "closing, up-selling and overcoming customer objections?" Does personality with a flare for fashion spell selling ability? Flamboyancy? Resiliency? A "rejection-proof" facade? Is it all about finding the buyer's "hot-button and then punching those very same buttons?" Or, does the role of sales take on a different meaning today?
With over three decades of selling experience, teaching, speaking, and more importantly, real-life, in-the-trenches business experience, Mike's view is radically different. He believes that sales is a moment-to-moment personal connection and not about title, tenure or position. Sales is everyone's responsibility everyday. It's how we conduct ourselves daily and how we position ourselves as expert problem solvers.
Mike, sometimes referred to as a "Thought Stimulator" for his ability to introduce new ideas, is known for his practical, street-savvy delivery. His fusion of real-life stories and his conversational presentation style connect with his audience on an intimate, intense and individual level.
Unlike many of today's speakers who attempt to leverage a single negative experience or accomplishment into a meaningful message, Mike has chosen to take a circuitous route through his career thereby building up an arsenal of true-life examples which are both appreciated and easily identified with. (The fact that he is a single-engine airplane pilot, an ocean going sailing captain, a certified Ironman Triathlete and a fun-loving business practitioner tends to lend interest to his many humorous but meaningful business messages and personal lessons.)
From University Teaching Experience to International Sales Management; from Entrepreneur to Professional Speaker, Mike has developed the skill to connect with audiences on all levels in ways that induce a real and genuine behavior change.
The author of the popular sales book Become The Exception and founder of the "More-On" Business Development Series, Mike continues to share his provocative insights with online E-zines, blogs and industry business magazines.
His clients include: AmaWaterways, Vacation.com, Travel Leaders, Travel Savers, Carlson Wagonlit, Uniglobe, Travel Research Online, MAST, National Business Travel Association, Meeting Planners International, ASTA, HERTZ, AT&T, Johnson & Johnson, Siemens, Sysco Foods, Wells Fargo Bank, Toyota, Pitney Bowes, Merck, Nextel, Los Alamos National Labs, The Washington Post and American Express to name a few.
Prior to his speaking career, Mike sold electronic components for a large New Jersey based manufacturing organization leading to international sales experience. Before heading down the entrepreneurial path on his own, Mike worked for the highly respected Maritz Company, a successful motivation and communications company headquartered in St. Louis. Mike earned his Masters Degree in Marketing from Fairleigh Dickinson University after graduating from the University of Massachusetts with a B.A. in History.
As the president and founder of HeadFirstSales Mike spends the majority of his working hours sharing proven sales methods to proactive entrepreneurs. The travel and hospitality industry has been his primary focus for the past thirty years.