Jeremy Rifkin's thinking about how to build a clean-energy powered, automation-filled future is inspiring major infrastructure plans in Europe and China. Can his new Vice documentary convince American business leaders to buy in? "Either we join the global race to the new economy, or we lose it."; BYJEFF BEER First, the bad news: GDP is slowing all over the world because productivity has been in decline for two decades. The result has been ...
MyAikidomartial arts academy attracts a lot of high-powered students in Washington, D.C. I have State Department employees studying with me, FBI and CIA agents, U.S. and foreign diplomats, all sorts of people part of the country's - and the world's - power structure. One of those students worked at the Russian embassy. And one day, some FBI agents approached me. It turned out that this Russian guy was a signals intelligence officer. His job was to intercept U.S. signals and try to crack our codes. The FBI was pretty interested ...
Two people are determined to jump from a high cliff into the water. One has no problem with it, loves heights, the adrenaline and that empty feeling in the stomach. The other person is completely terrified to give the step, but decides to fight that and jumps anyways. Who is braver? Which person do you admire more? Which one can teach you a life lesson? The fearless one, or the brave one? Most of us loved the statue of the Fearless Girl that was installed in the heart of Wall St. by State Street ...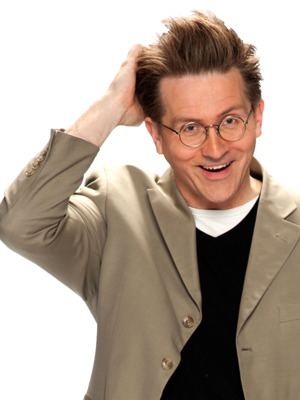 It's finally spring. Here in Chicago the trees are starting to blossom. So why do I have Rudolph the Red-Nosed Reindeer on the brain? I realize this post might feel a little like Christmas music in June (or in this case, April). But stick with me, because there's a good story behind it - and it's about education. Earlier this month I had the good fortune to meet some of the students, parents, and educators from a remarkable school in Minneapolis calledGroves ...
Master this skill if you want to achieve outrageous success in life and business.
Ahh…ninja season. Though fans ofAmerican Ninja Warriordon't get to see their beloved competition air until late May or early June, for the ninja competitor, the arrival of spring officially kicks off the new season. The various regional qualifiers start in March and thus begins the wait to know, for sure, whether or not one has been granted what has become quite the coveted golden ticket: a chance to compete on the phenom show. If given that privilege, then unfolds ...
The news of a 69-year-old physician being forcibly removed from a United Airlines flight has shocked the world and captured headlines around the clock. Millions have now watched passenger-taken videos of Dr. David Dao being brutally dragged off the plane to make room for United employees. His frequent flyer bonus was a broken nose, concussion, and two missing teeth. Not exactly "flying the friendly skies." Dr. Dao isn't the only one who has suffered injury. United's stock ...
"Get so stoked on life that you're just about to burst."; It was just a wave, one of millions that have washed up on this unnamed beach. This one, I'm watching through my lens. And for one brief moment as it rolls toward the shore, the sun fills its crest with liquid light. This light fills my heart as well. I can barely contain the joy this vision gives me, and I feel as if I, too, am about to spill over. The shot will last only as long as the hard drive I store it on, but the experience of this moment will last a ...
This closet tendency could be the reason why you're not hitting your sales goals.
A conversation withMichael Finkelauthor ofTHE STRANGER IN THE WOODS Q: How did you verify the hermit's story? What kinds of fact-checking did you do to confirm the details in the book? It was vitally important to me, on a personal and professional level, to tell the story of Christopher Knight as accurately as possible. Knight's story has so many elements that verge on the utterly unbelievable -- no fire for 27 winters? never a severe illness? not one conversation? a thousand burglaries? -- that it was ...