Millions of people love sushi. Even more love donuts. What would happen if you combined these two highly coveted delights? You guessed it the mind-blowing Sushi Donut. This new concoction deviates from the traditional straight-cylinder sushi roll by being formed into a connected ring like a donut. Don't worry, it's made of rice instead of fried dough, and the fillings are spicy tuna or avocado instead of butterscotch cream or raspberry jelly. This round roll is topped with sashimi fish, veggies, sesame seeds, and other ...
This system has completely changed the way I schedule my day, so I can work less and accomplish more.
"Courage is the first of human virtues because it makes all others possible."; Aristotle As I mentionedlast week, doubt is beingunsureand fear is beingafraid. Both get you stuck, stop your momentum and keep you from moving forward and living your best life. Fear will steal your joy, peace and happiness. Fear is very real. There's fear of the future, failure, success, to love, of being loved, to fly, heights, crowds, and the list goes on. Fear doesn't go away magically or easily. If ...
Before I took the stage to deliver a keynote at a recent event, the CEO of my host company addressed the 1,200 distribution partners, employees, and customers in the audience. In his remarks, he reinforced his company's commitment to having a positive integer for what he described as their Say-Do Ratio. If the ratio was under 1:1, with less doing than saying, there was a problem that needed to be corrected immediately. On the other hand, if his company were living up to its promise, there would be less saying and more ...
I have happily and honestly proclaimed thateverything I have learned about social media, I learned from children. Children have no ulterior motives; they play authentically and transparently. In doing so, they place profound lessons in front of us. How do I know this? From the many times I was privileged to visit with children in their most sacred of habitats: the sandbox. It was there I recognized the sandbox as one of the most fitting analogies for the web and the world we find ...
You may be tempted to think top salespeople employ sophisticated strategies to attract those coveted clients. But here's a hint: what sets them apart has nothing to do with selling.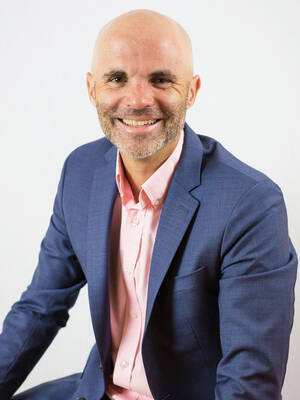 #MONDAYMOTIVATION #KIDSDESERVEIT Adam Welcome on episode 36 of The 10-Minute Teacher Today Adam Welcome@awelcomeinspires us to treat kids in positive ways. As co-author ofKids Deserve It, Adam gives us all a task to do at school today. He also shares theshocking mistake he made when he started teaching. It was based on what he considersbad advicefrom a colleague. He discusseshome visitsand more. Listen on iTunes Stream byclicking here. Download this episode to listen offline byright-clicking hereand ...
I keep reading (and hearing) authors use the pronoun "that"; when they should be using the pronoun "who,"; so I thought I'd do a refresher post on the difference between the two. WHOrefers topeople: I am the onewhois writing this blog post. You are the onewhois reading the blog post. THATrefers tothings: The blog postthatgrabbed my attention the most was the one about pronouns. The topicsthatseem to be the most popular with my readers are grammar, writing, and book marketing. 1) From an interview ...
"Our effort is the difference between winning and losing, between settling for what we have and achieving what we want.";Terry Gurno I was having a conversation with a friend a few weeks ago. I was sharing with her my big aha that I mentioned a few weeks ago in my blog,The Best Turn at the Crossroad. When I shared with her that we help people overcome doubts and face their fears she said, "those are the same thing."; I told her, "I disagree, they're not the same in my ...
The pioneering work around the importance of building trust in schools is more critical now than ever due to our current political climate, growing xenophobia, and the credibility of our media, judiciary branch and intelligence community being called into question regularly. In my first edition of Failure Is Not an Option , I drew on the work of Bryk and Schneider 2002; 2010) and that of extraordinary practitioners throughout N. America who have acted on the fact that if there's no relational trust ...