Sheldon Bowles
Successful Entrepreneur, Best-Selling Author and Noted Speaker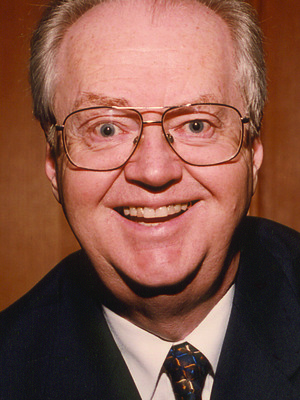 Sheldon Bowles Bio
Sheldon Bowles is a successful entrepreneur, New York Times and Business Week best selling author, and noted speaker. He began his career as a newspaper reporter, became vice president of Royal Canadian Securities, and the president and CEO of Domos Gas. With partner Senator Douglas Everett, he built that company into one of Canada's largest retail gasoline chains. At a time when competitors were going to self-serve, Domo swept to success featuring; Jump to the Pump; service with gung ho employees.
After leaving Domo, Sheldon, with three partners, turned a small manufacturing plant into a multimillion-dollar business. Sheldon Bowles now shares his hard-won knowledge of what works and what does not with audiences around the world and his books, Raving Fans and Gung Ho! both co-authored with Ken Blanchard.
Sheldon Bowles has been called a customer-service legend; by Harvey Mackay, a master motivator of employees by Bob Nelson, and a stimulating and entertaining speaker with great take-home value by Ken Blanchard. Audiences find him thought provoking, inspirational, and fun. Business colleagues describe him as having a passion for win-win thinking, action, and success. And friends testify to his ability to pluck humor and lessons of life out of any situation.