Currently trending speakers
Nice Bike!
Latest Review
"Mark is one of the most engaging, effective speakers I have come across. His message hits you right in the heart and his delivery is inspiring ...
Educator, Catalyst for Change, Author and Keynote Speaker
Latest Review
My team was amazed by how much they learned. What made the session great was your connection, energy and focus on the audience. You know it is a ...
Founder The C.A.R.E. Effect Movement, Cancer Survivor, Author, & Adjunct Professor, Keynote and TED Speaker
Latest Review
Lee was brilliant. My nurses were deeply moved inspired and learned practical ways to provide even more compassionate care for their patients and ...
Former VP of Innovation & Creativity at The Walt Disney Company, One of the World's Top Innovation Consultants, Creator of the Design Thinking Process and Keynote Speaker
Latest Review
I attended your session in the transform to succeed program. it was an amazing to experience and understand the power of creativity.
Build Trust And Connection To Create Influence Monday To Monday®
Latest Review
You are incredibly generous with your expertise and thoughtful in your impact. You made a difference with our audience today and will continue to ...
"100 Days of Rejection"- Founder of Wuju Learning, Author of Rejection Proof
Latest Review
Jia's passion, energy, and willingness to share personal examples of both fearing rejection and overcoming that fear encouraged us all to step ...
2 Reviews
Google Certified Innovator, Bestselling Author, International Trainer, and Keynote Speaker.
Latest Review
Catlin delivered a virtual keynote to kick off our year and generate excitement among our staff about the value of combining online and offline ...
U.S. Navy SEAL Combat Veteran & Motivational Speaker
Latest Review
Phillip is the real deal and I highly encourage anyone who is looking for a dynamic speaker.
Finding Laughter in Life and Lessons
Latest Review
Devin did everything with a smile. He was well received by the participants and the feedback that was given was all positive. Everyone that ...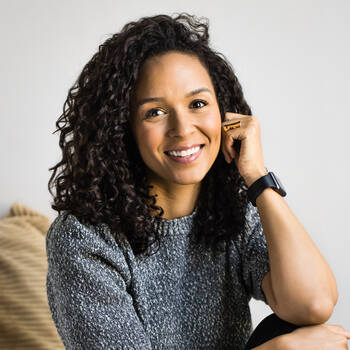 Resilience and Mindset Expert, TEDx Speaker
Latest Review
Karen engaged our 300 virtual participants with authenticity, wisdom, and energy in a way that both kicked off our business meeting with energy ...
One of America's most decorated Paralympic champions, Speaker, Author, Advocate
About
Jessica Long is one of America's most decorated Paralympic champions, a speaker, author, advocate, and sports personality. Jessica's life has been...
Director of Cybersecurity, Morgan Stanley Wealth Management, Former NSA Senior Executive
About
Rachel Wilson spent the first 15 years of her career at the National Security Agency (NSA). Over the course of her NSA career, she held several key...
2 Videos
Top 50 Keynote Speaker Worldwide (Real Leaders), 2x #1 Amazon Best Selling Author, Personal Coach to over 150 NBA Stars, NBA Coaches, CEOs, and Hollywood Actors
Latest Review
David is one of the most dynamic speakers I have ever heard! His ability to simplify concepts and giving applicable tools is second to none! Very ...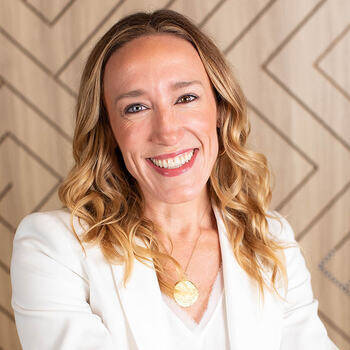 High-energy, hyper-growth business leader helping people beat burnout and sustain peak performance
Latest Review
Great session! Erin is inspiring, engaging and relatable.