Jacob Morgan
Bestselling Author, Keynote Speaker, and Futurist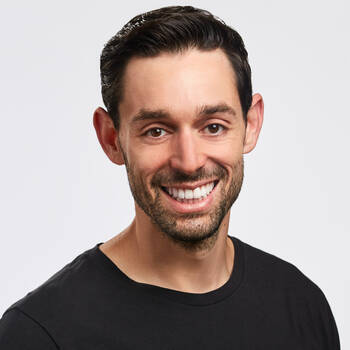 Jacob Morgan
Bestselling Author, Keynote Speaker, and Futurist
Travels From
Los Angeles, CA
About Jacob Morgan
Jacob Morgan is a four-time best-selling author, keynote speaker and futurist who explores leadership, the future of work, and employee experience. His books include The Future Leader (2020), The Employee Experience Advantage (2017), The Future of Work (2014), and The Collaborative Organization (2012). Jacob is also the founder of FutureOfWorkUniversity.com, an online education, and training platform that helps individuals and organizations thrive in the rapidly changing world of work. Courses ...
As a leader focused on the employee experience, leadership and workforce trends, Jacob's perspectives into the trends of the future workforce are insightful and spot on!
Francine Katsoudas, Chief People Officer - Cisco
Jacob delivered a powerful keynote to a group of CHROS that forced them to challenge the status quo and think critically about how they design their own organizations for the future of work. His talk was refreshing, unique, fun, and very informative. I definitely recommend Jacob as a keynote speaker!
Regis Mulot, EVP and Chief Human Resources Officer - Staples
When it comes to the future of work, Jacob is both extremely passionate and knowledgeable about the subject. He also has an interesting spin on the kinds of things that can be done to engage and stimulate creative thought in the workplace. I highly recommend Jacob as a speaker!
Nolan Bushnell, Founder - Atari & Chuck E. Cheese's
Jacob Morgan was a speaker at our annual Microsoft Enterprise Summit which is the most important gathering of our C-level customers where we share our vision, latest trends, and customer stories around digital transformation. Jacob did a great job of of helping our C-level leaders understand the trends that are shaping the future of work and what they should be doing in their organizations as a result. His session was engaging and informative!
Blijana Weber, CEO - Microsoft Czech Republic
Jacob is clearly a passionate speaker and he delivered an engaging and informative keynote session at the Harvard Business Review Summit. He did a great job of conveying his ideas while inspiring attendees to think differently about the future of work. His session received great feedback and I highly recommend him as a speaker!
Adi Ignatius, Editor in Chief - Harvard Business Review
If you want one of the world's top minds on the future of work and employee experience then hire Jacob! We brought him in to deliver a keynote for our executive customers to get them to think differently about how they build and design their organizations for the future. His talk was unique, inspiring, informative, and fun. I highly recommend Jacob!
Tim Minahan, CMO - Citrix
8 speaker reviews for Jacob Morgan View All