Shar McBee
Leadership with a Twist of Yoga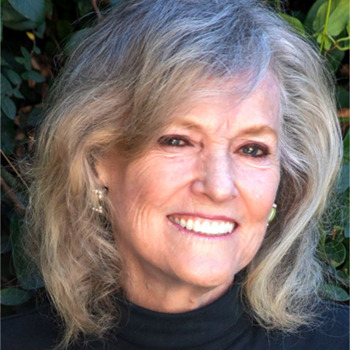 Shar McBee
Leadership with a Twist of Yoga
Expertise
Travels From
Beverly Hills, CA, US
About Shar McBee
Shar McBee had never received leadership training when she was suddenly put in charge of managing 500 people. It was hard, and she was only 26 years old. Then a wise mentor taught her a secret that made it easy to get people to say YES.

A broadcast journalist, Shar left her job at CBS News and spent 10 years doing volunteer work all over the world. Working with (and supervising) thousands of diverse people from different cultures, she learned that people really aren't very different. Shar says, "A ...
That speech transformed my thinking about leadership. With all the projects I have going on in the city, I don't plan anything without using Shar McBee's principles.
Kathy Cordray - Junior League of Columbus
Shar McBee thrilled the room, even with First Lady Laura Bush in the audience."
Sandra Bloodworth - CEO of Any Event, Anytime, Anywhere, Inc.
Shar is creative, out of the box and incredibly energizing.
Laurie Marks - RCA Records
You are on fire afterwards. Shar is incredibly motivating.
Caroline Chahalis - Morgan Stanley
Shar McBee received the highest evaluations the Junior League has ever given a keynote speaker.

Ruth Terrell - AJLI, International Conference
I oversee 1100 volunteers at 3 hospitals and two retail gift shops. I have never seen a more effective way of working with people.
Nancy Shafer - Director of Volunteer Services, Iowa Health - Des Moines
8 speaker reviews for Shar McBee View All