Maureen Healy
Internationally Renowned Educator, Author of "The Emotionally Healthy Child" and Social & Emotional Learning Expert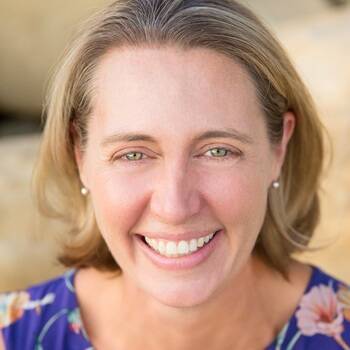 Maureen Healy
Internationally Renowned Educator, Author of "The Emotionally Healthy Child" and Social & Emotional Learning Expert
Expertise
Travels From
San Francisco, CA, US
About Maureen Healy
"I do what I do because I want to see more children grow up happier." Maureen Healy
Social and emotional expert

Maureen is an educator, award-winning author, and leader in the field of children's emotional health. Her best-selling book, The Emotionally Healthy Child, has a preface from His Holiness the Dalai Lama (New World Library, 2018) and gives adults the ideas they need to nurture positive emotional health in today's children. Her prior book, Growing Happy Kids, focused on cultivating ...
Thank you for having such an engaging presentation today!
Nancy Conrad, VP of Marketing - Crayola
We are so happy. I'm getting lots of emails from parents and people in the community that loved your talk! You really did a great job and I'm so glad we brought you to speak at our Early Childhood Education Symposium
Kelley Schiess, Assistant Head - The Summit Country Day School
"The event was a success! We had over 400 parents, gave away over 300 books, and Maureen stayed to sign all of them. Our parents loved her.
Resma Byrne, Director of Educational Projects - Walnut Valley Unified School District
Great talk. You really helped our parents understand what an emotionally healthy child is and how to help them navigate screens. This wasn't an easy topic but I know everyone got something out of this. Thank you again.
Renee Stahl Dektor, organizer - Knox School of Santa Barbara (Santa Barbara, CA)
Our parents loved your talk. Thank you for coming. You gave such memorable strategies, I feel like everyone walked away with practical ideas on how to help their child create a growth mindset.
Teresa Berger, Parent Chair - Woodward Academy (Atlanta, GA)
Thank you for coming to speak with our military parents. Your ideas are going to help us right away, and I know everyone is going to benefit immediately.
Matt Balas, School Officer Liason - Minot Air Force Base - Elementary School on Base (Minot, ND)
6 speaker reviews for Maureen Healy View All