Premiere Exclusive
Curt Steinhorst
Founder of Focuswise, Leading Expert on Attention & Focus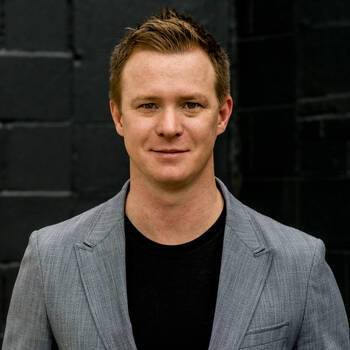 Curt Steinhorst Text Reviews
It's no small feat to keep a room full of top performing wealth managers engaged and off their phones for an entire keynote. Not only did Curt maintain enthusiastic attention, but he gave us plenty of practical advice for finding focus in the ocean of distractions. His session was the highest rated of the conference, scoring 4.9 out of 5 in the follow up survey.
AMERIPRISE
The presentation was practical, funny, and well-received; we had a lot of buzz following the event. Curt's message thoughtfully addresses a central challenge in our fast-paced work culture. He was a true delight to work with, and we are already planning to bring him back!
MERCK
When I saw Curt speak I was immediately struck by his ability to think 'loud-world' differently and immediately booked him to present to BMLG.
Scott Borchetta, Founder and CEO - Big Machine Label Group, former American Idol Mentor
Curt's ability to command undivided attention is second to none. For someone who claims that attention is the heart of communication, he really lives up to his message
CEO - NTT DATA
If you're looking for someone who can equip your people to better focus in today's work environment and do so while keeping them entertained and engaged, look no further than Curt. He made us think, he kept us laughing, and we left knowing how to improve our lives by reclaiming our attention.
President / CEO - Aspen Ski Company
No workforce issue is more important to address than the challenge of digital distractions. Curt speaks to this issue with impressive knowledge and expertise, through a uniquely engaging and thought-provoking style. What most impressed me was the attention he gave to customizing his message for the specific needs of our industry.
President - Training Industry, INC
I applied his specific focus strategies to block all the 'noise' out and focus. I found myself sharing with everyone in my office.
Chapter President - HSMAI, DFW
The reviews have been unanimously positive, across the board, and we could not have been happier with how everything went. Curt was energetic, entertaining, and engaging--and gave all in attendance some important things to think about. In short, Curt absolutely hit it out of the park!
United States Naval Academy
Curt was fabulous! The audience was very engaged, the topic was extremely beneficial and he was really funny. Our United Van Lines and Mayflower agents wanted more time with him!
Unigroup, Inc.
Curt I just can't thank you enough. I had so many people of various ages tell me how much they enjoyed your presentation. Several people said you are the best keynote speaker we've ever had! Great job!
Kansas Realtors Association
We made the right decision when we booked Curt Steinhorst to speak at our conference. Curt was professional, engaging, funny, and informative with practical tips for professionals. We received so much positive feedback about Curt from our members that I cannot recommend him highly enough!
Utah Housing Coalition
Thank you for presenting at this year's ReVive Conference at Texas Health Resources. We appreciate the amount of work you put into making your presentation so captivating and thought provoking. Many thanks for making time in your busy schedule to attend and make a truly great talk.
Texas Health Resources
Everything a YPO/WPO speaker should be! Excellent in every way! Well done! ... Very, very interesting & informative ... Fantastic! Real take home value. Time flew by and I could have listened longer.
YPO/WPO Rebel Chapter
Curt delivers an ideal message for now: focus is the most critical skill to master in dynamic times. Many in the team had been overwhelmed by the volume of work at a time when they were also adapting to work from home circumstances. They left the presentation inspired to think more intentionally about how they manage focus both at work and at home. It has helped to enable a fresh start for many in the team.
Chris Tedesco, CMO, General Manager - RB