Senator George Mitchell
Former U.S. Senate Majority Leader and Nobel Peace Prize Nominee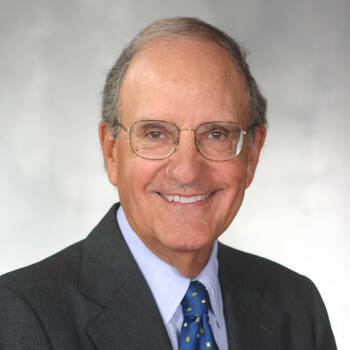 Featured Conflict Management Speaker
Senator George Mitchell
Former U.S. Senate Majority Leader and Nobel Peace Prize Nominee
About Senator George Mitchell
George J. Mitchell served as US Special Envoy for Middle East Peace from January 2009 to May 2011.
Prior to that he had a distinguished career in public service. He was appointed to the United States Senate in 1980 to complete the unexpired term of Senator Edmund S. Muskie, who resigned to become Secretary of State. He was elected to a full term in the Senate in 1982 in a stunning come-from-behind victory. After trailing in public opinion polls by 36 points, Senator Mitchell rallied to win the ...
More Featured Conflict Management Speakers View All Leaders skilled in leading a team through conflict management with powerful results.