Women Working to Do Good is a series that Hello Giggles and the White House have been collaborating on. We will bring you stories of women in communities across the United States who we think are stars in their own right. Whether they are young entrepreneurs, active community organizers, or making a difference in a single life or community, we think these women are amazing and want to share their stories with you! Each story will also be featured on theWhite House blog, and we are ...
Howard joined the Premiere Team and local business leaders at the Premiere Forum to share his story and road to success with Southwest Airlines. Putnam focused on three keys to a successful businesses and life: Integrity, Investing into People, and Hard Work. A message that needs to be heard, especially from such a successful leader, as Howard Putnam. Howard Putnam's ultimate objective is "bottom line improvement."; He believes that cultures that place ...
Scott Rasmussen takes time to interview front runner Herman Cain, hopeful GOP Presidential Nominee. Click here to watch the Full Interview at Rasmussen Reports. For information on how to book Scott Rasmussen for your next event, visitPremiereSpeakers.com/scott_rasmussen.
Steve Wozniak and Steve Jobs Co-founded Apple Computers, Inc in 1976... the rest is world changing history. Watch Steve Wozniak's reactions and reflections to his relationship with Steve Jobs. For information on how to book Steve Wozniak for your next event, visitPremiereSpeakers.com/steve_wozniak.
Review previous years' promotional budgets Determine objectives and scope of program Determine audience(s): membership, potential exhibitors, an industry or trade, general public. Develop theme and corresponding graphics. Considerations should include purposes of individual pieces: who will receive them, tone to be conveyed, how they will be produced, how many colors will be needed, what layout format is required at each stage (from rough to comprehensive), and how much is budgeted for them. ...
There's one sure way for Republicans and conservatives to lose the 2012 presidential election -- split over who their presidential nominee will be, and fail to go all-out to support the winner. People keep asking me, "What would your father, Ronald Reagan, do?" The answer is easy. No matter who the nominee is, he or she would get his support. After all, his famous "11th Commandment" demanded that Republicans support their party's nominee, no matter who he or she might be. He certainly ...
Josh Sundquist is a bestselling author and Paralympian who gives speeches that inspire organizations and individuals to adopt his ski racing motto, 1MT1MT (one more thing, one more time) to overcome adversity and reach peak performance. For information on how to book Josh Sundquist for your next event, visitPremiereSpeakers.com/josh_sundquist.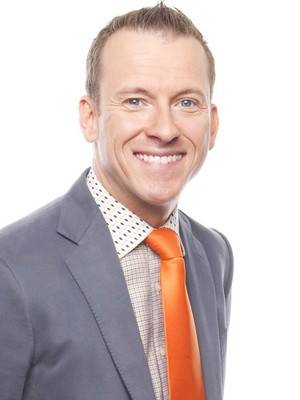 The Atlanta Branch of NAACP Honors Dwight Howard, Ron Clark and Elisabeth Omilami This past Saturday, the National Association for the Advancement of Colored People (NAACP) Atlanta Branch, hosted the 2011Jondelle Johnson Freedom Fund Award Dinner at the Atlanta Marriott Marquis. Emmy Award winning poetHank Stewartand radio personalityCynthia Youngserved as co-hosts. The event honored educatorRon Clark, co-founder of the Ron Clark Academy, with their ...

David Warlick and Dr. Jason Ohler: Both experts in Education Technology and 21st Century Skills... yet their responses below are VERY different. Many US schools adding iPads, trimming textbooks By Stephanie Reitz, Associated Press HARTFORD, Conn. (AP) -- For incoming freshmen at western Connecticut's suburban Brookfield High School, hefting a backpack weighed down with textbooks is about to give way to tapping out notes and flipping electronic pages on a glossy ...
Article from Huffington Post by Earl Martin Phalen: CEO, Reach Out and Read & Founder, Summer Advantage USA Dr. Steve Perry is the founder of the phenomenal Capital Preparatory Magnet School in Hartford, Connecticut. Recognized by U.S. News and World Report, 100 percent of the graduating seniors are admitted to four-year colleges. An outspoken and highly successful national leader in education, Dr. Perry is also an Education Correspondent for CNN. I was ...