Ananda Lewis
Award-Winning Host of "The Ananda Lewis Show"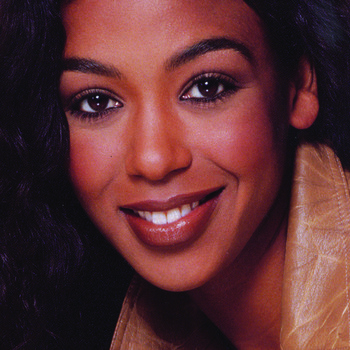 Ananda Lewis Bio
A combination of deep compassion, true intelligence, striking beauty and a big mouth has helped award winning television host Ananda Lewis reach new heights. Her talents have garnered a wealth of achievements, yet she has only just begun!
Ananda, Sanskrit for "bliss", has been touching lives on and off screen since the age of 13. The San Diego, California native was a Head Start volunteer while a student at the San Diego School of Creative and Performing Arts. For nine years (4th through 12th grades) Ananda Lewis studied theater, vocal music, photography, and dance at the prestigious school that she credits with giving her the ability to maintain a free spirit and cultivate her confidence. "The teachers I had at SDSCPA and the supportive, nurturing environment of the campus in general are probably the #1 reason I am seeing success now," she says. After graduating from high school, Ananda left San Diego to attend Howard University in Washington, D.C.
While attending college in Washington, D.C., Ananda Lewis continued to evolve as a youth activist. "My college roommate, Dana Jones, introduced me to an intense, life-restructuring program for teenagers called 'Youth at Risk'. During our sophomore year, we volunteered in the program for a year which included a 10-day camp retreat with 98 young people that changed their lives as well as mine." During the summers of '94 and '95, Ananda Lewis worked for the Youth Leadership and Development Institute (YLDI) as a trainer in personal power, leadership skills, parenting and nutrition, conflict resolution and violence prevention. "I had 20 young-folk everyday for 3 months per summer. It was so intense to witness the impact of my work and it confirmed for me that being a teacher was what I came there for." Ananda Lewis earned her degree (a BA in History) and graduated Cum Laude from Howard in 1995. Later that summer, she joined actor Malik Yoba to facilitate a youth conference in Belize, Central America. "It was my first real trip out of the U.S. and I saw that the problems of my generation were global, not local. I came back for my second summer at YLDI completely recharged and refocused on the empowerment of my people."
At the end of the program that year, Ananda Lewis was facing some major life choices: joining Teach for America, moving back to San Diego, going back to college for a Masters Degree in education, or auditioning for a show on the Black Entertainment Television network (BET) called "Teen Summit". The teenagers in her training room encouraged her to audition for Teen Summit So she mustered up some courage, fought back her dislike of the entertainment industry, auditioned and GOT THE JOB AS HOST!!!
For three seasons Ananda Lewis served as Host of BET's Teen Summit, one of the station's top rated shows which reached 42 million household's LIVE each week. Her gift for affecting the lives of young people beamed out at us through the screen and her natural and obviously genuine relationship with co-host DaJour, had a lot of us thinking they were siblings. "Everybody would ask if Dajour, was my brother. I guess in a way he was - through talking about our lives, families and how to improve ourselves and our show." The teamwork obviously served them well. Teen Summit's "It Takes a Village" show earned them a 1997 NAACP Image Award for Outstanding Youth Series in large part because of Ananda Lewis's interview with Hillary Rodham-Clinton. Teen Summit was also nominated for 1996 Cable Ace Award for its special on "homeless teens". During the summer of 1997, Ananda Lewis faced another life-changing decision when an opportunity at another television network arose.
MTV had come knocking and Ananda was not sure about opening the door. "Up until that time I had been doing a show that meant great deal to not only me, but our viewers and the continued progress and healing of everyone it touched. I knew that I would not readily have access to doing a show like this again for a very long time and I had a real problem with that. For years it had been clear to me that I came to this planet to impact people's lives, change things and help people heal by increasing their personal power and rejecting the lies we've all been taught since birth about ourselves and our potential. Yet I understood that in order to do that effectively, I would need the attention of the masses, not just my own people. I saw MTV not only as access to the masses, but also as an opportunity to be more of the woman I am and cultivate my ability to have fun, my social skills and whatever else the Creator had in store for me with this new opportunity."