Valerie Ramsey
Began a mid-life corporate career at 53, started modeling at 63, and became a published author and speaker at 68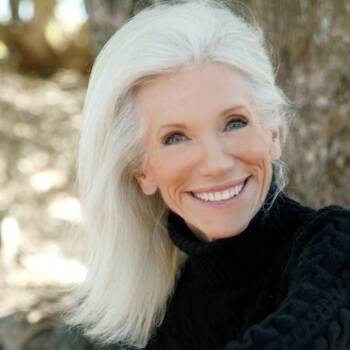 Valerie Ramsey
Began a mid-life corporate career at 53, started modeling at 63, and became a published author and speaker at 68
About Valerie Ramsey
Valerie Ramsey is a popular speaker on the national and international circuit, a role she never would have imagined herself in years ago. However, as her life progressed from wife and mother in her twenties and thirties, to the corporate world in her fifties, to modeling in her sixties, (while still maintaining her position as public relations/media manager for Pebble Beach Resorts), and finally to authoring two books in her sixties and early seventies, she found herself to be increasing demand ...
Her sincere delivery of her amazing journey through life, and the exciting adventure that awaits her future inspires her audience to reach for the stars, and know that anything is possible.
Michelle Danzer - Executive Director - American Heart Association
You will not be able to take your eyes off Valerie Ramsey. Her story is inspiring, her genuine presence is mesmerizing, and her message of courage and change relates to every audience.
Michaela J. Gagne, Miss Massachusetts 2006 - American Heart Association national spokesperson
Valerie Ramsey is an excellent motivational speaker. She speaks from the heart as she shares her thoughts on women staying healthy, strong and young--both inside and out. She is an absolute delight, professional, endearing and funny.
Susan G. Keenan - Sabadell Bank & Trust
What she has accomplished and overcome in not only her professional life but her personal life as well is nothing short of remarkable. She truly inspired so many people at the event and really highlighted and spoke so perfectly about Senior Circle.
Melissa L Slangan - Moses Taylor Hospital
4 speaker reviews for Valerie Ramsey View All