Terry Jones
Travelocity Founder, Kayak.com Chairman, Digital Disruptor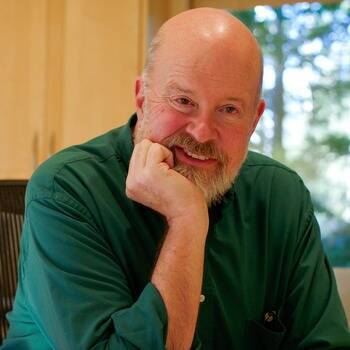 Terry Jones
Travelocity Founder, Kayak.com Chairman, Digital Disruptor
About Terry Jones
Terry Jones is a Digital Disruptor, an author and a venture capitalist. He has founded five startups, with two billion dollar IPOs, Kayak, and Travelocity, and has served on seventeen corporate boards. His career path has established him as a thought leader on innovation and disruption in our increasingly digital world. As a speaker, author, venture capitalist, and board member Terry has been helping companies use the tools and techniques he's developed to keep up with this rapidly changing world. ...
Thank you for your generous contribution of time and effort toward the success of our Technology Executives Forum. Our forums will continue to be successful only so long as we are able to invite executives of your stature to participate in our panels.
David R. Peters - Richardson Chamber of Commerce
. . . Your remarks were inspiring and I'm simply delighted that our technology leaders had the opportunity to glean your insights.
Nicholas M. Donofrio - Technology and Manufacturing IBM
Reactions from our members indicate that you provoked the thinking of many, especially of those whose work and interests create or must respond to the changing landscape of electronic business opportunities.
Peter S. Hauge - Office of the IBM Academy of Technology
"Your presentation was perfect! Your marketing approach rather than technology approach really hit home."
International Car Wash Association
Terry made his speech fit perfectly based on my needs and I couldn't be happier.
Securities Industry Association
You challenged me more in 50 minutes that I've been challenged in the last 20 years.
Wellpoint
42 speaker reviews for Terry Jones View All