Terry Jones
Terry Jones, Founder of two billion dollar startups (Kayak & Travelocity) Author, Venture Capitalist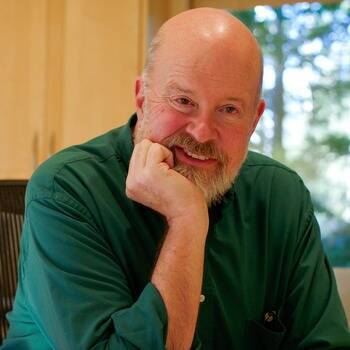 Terry Jones
Terry Jones, Founder of two billion dollar startups (Kayak & Travelocity) Author, Venture Capitalist
About Terry Jones
Terry Jones is a technology pioneer who has played a pivotal role in creating the trillion-dollar e-commerce travel industry.

Whereas other people talk about innovation – Terry Jones lives it. Only .01% of businesses reach the elusive billion-dollar "unicorn" status, Jones built and scaled not one but two unicorn businesses (Travelocity and Kayak).

As a board director for more than 20 companies, his IPOs and exits total over $10 Billion.

Jones is a highly sought-after ...
Thank you for your generous contribution of time and effort toward the success of our Technology Executives Forum. Our forums will continue to be successful only so long as we are able to invite executives of your stature to participate in our panels.
David R. Peters - Richardson Chamber of Commerce
. . . Your remarks were inspiring and I'm simply delighted that our technology leaders had the opportunity to glean your insights.
Nicholas M. Donofrio - Technology and Manufacturing IBM
Reactions from our members indicate that you provoked the thinking of many, especially of those whose work and interests create or must respond to the changing landscape of electronic business opportunities.
Peter S. Hauge - Office of the IBM Academy of Technology
"Your presentation was perfect! Your marketing approach rather than technology approach really hit home."
International Car Wash Association
Terry made his speech fit perfectly based on my needs and I couldn't be happier.
Securities Industry Association
You challenged me more in 50 minutes that I've been challenged in the last 20 years.
Wellpoint
48 speaker reviews for Terry Jones View All