Ryan Estis
Business Performance Expert and Agent of Change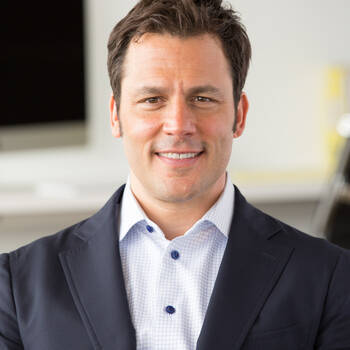 Ryan Estis Bio
Ryan Estis understands the challenges business leaders and top performers face, because he's been in their shoes. He spent 15 years helping companies connect with employees and customers as a former ad agency executive and Chief Strategy Officer inside McCann World Group, building a client roster of category leading brands. Twelve years ago, he decided to put that experience into practice and launch is own learning and advisory organization. Ryan is afforded an inside look at what the world's best companies do to sustain an advantage and he shares that insight by helping clients initiate change, improve performance and deliver growth.
Ryan has been recognized as one of "the best keynote speakers seen or heard" by Meetings & Conventions magazine. His writing has been featured in Forbes, Inc., Fast Company and Entrepreneur Magazines. Ryan's consulting and advisory work addresses leadership, sales and strategy challenges. Ryan provides a unique blend of experience, perspective and process to help executive teams navigate the increasingly complex business landscape and find solutions that deliver growth.
His client roster includes many of the world's most admired companies including IBM, Microsoft, JP Morgan Chase, The National Basketball Association, Mayo Clinic, Disney, Morgan Stanley, State Farm Insurance, Lowe's, CVS, P&G and AT&T.