Paul Vitale
Nationally Acclaimed Speaker, Trainer and Author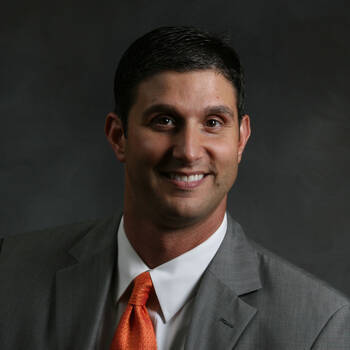 Paul Vitale Text Reviews
Wow! Thank you for your great presentation. Your message had just the right blend of humor, knowledge and most of all, enthusiasm. I hope to have the opportunity to work with you again in the future!
David Embry - Tyson Foods, Inc.
Your inspiring leadership and change presentation was the highest ranked and most favorably received portion of our program. I'm still getting great feedback about you on a nearly daily basis!
Lauren Mountain - U.S. Chamber of Commerce
Your enthusiastic message and your connection with the students complimented the Foundation's mission perfectly. The feedback received from all who were involved in this partnership was resoundingly positive.
Alexander Hahn, Director - Washington Redskins Charitable Foundation
It was indeed our honor to have you as a speaker . . . and address the topics of teamwork and motivation. Your message, that each of us is important and we all partake in the success of the business, is enlightening.
Ian Ng, Finance Director - Dole Asia
We were blown away by what a great speaker you are! Your message tied in perfectly to what our organization is all about. Thanks for making a trip to the Twin Cities.
Brad Madson, Executive Director - Minnesota Vikings Community Relations/Youth Football
I believe the roaring standing ovation at the completion of your keynote address speaks to how the students received your thoughts. Your enthusiasm, passion and inspiration have led our students to believe they can accomplish anything on campus this year.
Jared Tippets, Assistant Dean of Students - University of Kentucky
Your presentation was thought provoking, humorous and provided valuable insight on approaching change. Thank you for your wonderful ability to inform and inspire our QWL family.
Cynthia Wilson - United States Postal Service
It is extremely important to members of an audience to feel that a presentation is meaningful and encouraging, also adding a hint of humor that will keep them involved; Paul Vitale has that ability.
Virginia Turner, Intervention Program Specialist - Georgia Department of Education
Your enthusiasm, passion and connection with the audience did not go unnoticed. . . . Your message of passion, dedication, honor and skill was well received. I hope that we can work together again/
Janet Bell - ESPN Outdoors
Your energy, personal stories, and relevant, customized information really struck a chord with our audience. . . . You really had the audience hooked, and I feel that you presented a powerful impact message to our group with your closing presentation.
Tom Hoffmeyer - Baylor University
From the moment I first spoke with you, it was apparent that you were personable and engaging. You took the time to understand our company, our goals, and objectives, and our audience. Not only did you meet our expectations, but you soared above all that by inspiring while delivering a thought-provoking message. We received incredibly favorable results not only from our internal associates who attended but from our external attendees as well. I am looking forward to a future opportunity to work with you again!
Diana Shackelford, Event Marketing Manager - Anthem Blue Cross and Blue Shield
I was impressed with your commitment to learn our organization and to tailor your presentation to meet our specific needs. Your attention to detail and passion to connect with your audience makes you one of the best. Numerous employees have commented on your ability to connect with Baptist Health's mission and vision to improve our customer's experience. You inspired us to WOW our customers with service and compassion. I am happy to recommend your expertise to other groups and answer any questions that may arise. Thank you again and I look forward to working with you in the future.
Julie Allison, Direct Organizational Development - Baptist Health
Paul did two sessions for our group, and both were engaging, interactive, and thought-provoking. He had studied our group so well, and incorporated that information so well into his presentation, he left everyone wondering, how did he do that? He didn't feel like a speaker talking down at us. He felt like one of us. His sessions rated among the highest we had in our program. Some comments from participant surveys included; powerful, relevant, engaging, enthusiastic, inspirational, and a great role model.
Jodi Hoynoski, Programs Manager - Holstein Foundation