Premiere Exclusive
Nicholas Ferroni
Award Winning Educator and Activist, "Kids who are loved at home come to school to learn, but kids who aren't, come to school to be loved"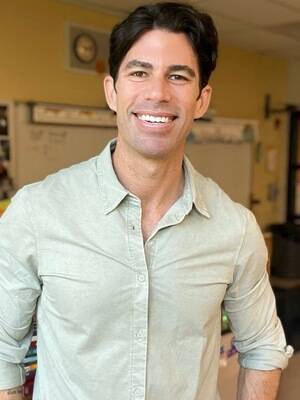 Nicholas Ferroni Bio
Nicholas Ferroni is a high school teacher and nationally recognized social activist who educates, mentors and inspires students to reach their goals while driving a national dialogue about education.
Nick was named "Upstander of the Year" by the HRC (Human Rights Campaign) for his outspoken advocacy and support for LGBTQ youth, Nick was also noted as one of the "100 Making a Difference," one of the "Most Influential Educators In America," and honored by The Foundation on Gender Equality, the American Conference on Diversity and the United Nations Women's Division. He is a featured guest on various media platforms including ABC's 'The View,' MSNBC, The TODAY Show, and more. Nick has also been featured in USA Today for his advocacy and work for teachers, focusing on his "No Summers Off" campaign, where he featured teachers in every state and shared what they do over the summer and to expose the myth that teachers have summers off.
As a history teacher to extremely diverse students in his hometown of Union, New Jersey, Nick developed a "Teach the Truth" campaign to incorporate more minority figures in social studies curriculum, as well as including the history of the Gay and Lesbian Civil Rights movement. In addition, he helped found his school's Gay Straight Alliance and Feminist Club.
Ferroni has become renowned for employing innovative and unique approaches to teaching his students. His social experiment on the importance of gender equality in politics went viral, garnering the attention of news outlets and television programs nationwide. The View's Whoopi Goldberg called "The best social experiment ever."
Nick has dedicated his time and his platform to not only celebrate educators, but fight to increase the pay, support and resources that teachers receive. He is a part of the Teacher Salary Project team that introduced the "American Teacher Act" in Congress.