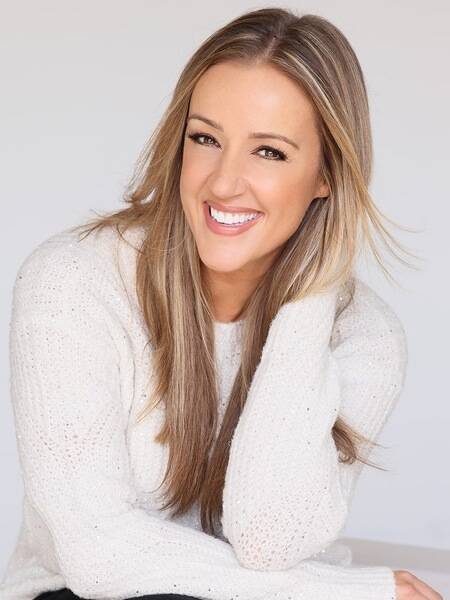 Megan Alexander
"Author, Speaker, and national correspondent for the #1 tv newsmagazine show "Inside Edition"
Fee Range
Please contact us for pricing
Megan Alexander

Featured

Book
Faith in the Spotlight: Thriving in Your Career While Staying True to Your Beliefs
by Megan Alexander
Megan Alexander is a national correspondent for Inside Edition and a special correspondent for Thursday Night Football on CBS. In Faith in the Spotlight she shares her practical advice for achieving excellence in career, faith, and family and gives us an honest look at thriving in a secular industry as a believer.

At just thirty-five, Megan Alexander has successfully built a career in the competitive television industry without compromising her faith and values. But while she has experienced the triumphs of that dynamic entertainment lifestyle, she knows how difficult it can be for Christian women to get ahead in their careers and simultaneously navigate their roles at home and in their faith. She offers a fresh and millennial-centered perspective on how to build a successful career while being married and raising a family.

In Faith in the Spotlight, Megan addresses how to succeed in your career while also staying true to one's beliefs. She gives inspiring, real-life examples of why women can—and should—lead in the workplace. She also shares valuable insight and behind-the-scenes stories from her interviews with famous athletes, media moguls, entertainers, and more. Drawing on her experience, she offers advice for plotting a career path, negotiating job contracts, competing and succeeding with the best and the brightest, and navigating difficult situations while maintaining strong faith and values. She also writes about the importance of mentors, coping with rejection, handling high-pressure situations, and the ways being a Christian fulfills her role in a superficial society. Faith in the Spotlight is an intelligent, thought-provoking book about achieving success, and will leave anyone empowered to dive into their career!
Roadmap to Success
My speech entitled "Roadmap to Success" is a collection of stories from my own professional journey as a national correspondent for Inside Edition and covering Thursday Night Football. I share what I believe are the keys to success: Know yourself, Hustle and Ask. My goal is to leave the audience inspired, empowered and equipped to achieve their dreams. I also have a special message for the working woman on balancing family and professional life.
A Seat at the Table
Why Christians Must Pursue Careers Of Influence
Why we need people of faith in careers of influence. My own story of navigating the cutthroat media world as a TV reporter. Practical stories and encouragement for others. Great for Christian Colleges & Universities.
Effective Communication - Making Media Work For You
Communicating your message clearly is essential. Whether you want to start a non-profit or business, write and promote a book, or run for office - you will need media coverage. In this talk, learn the tips and tricks of making all media a positive experience. Find out how to prepare, conduct the actual interview, and guide the conversation to correctly and effectively convey your message. Megan is a 15 year national TV host, Author and Keynote Speaker. She has interviewed Presidents, CEOs, Actors, and conducted countless interviews. Plus, she has promoted two bestselling books and projects to national media. She has seen it all and knows what works.