Lenora Billings-Harris
20+ years Authority on Making Diversity a Business Advantage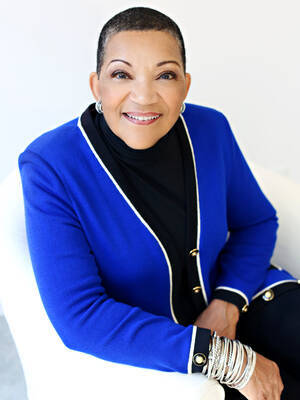 Lenora Billings-Harris Text Reviews
Your session "The Diversity Advantage" had a powerful impact on our group as evidenced by the standing ovation they gave you. You truly have a gift for presenting a sensitive topic in a manner which makes people feel comfortable and open to learning.
Filemon Lopez, Senior VP of Sales - Comcast Cable Communications, Inc.
We were all so pleased with your keynote presentation; you did an excellent job tailoring it to our group. This is a group that is well-versed in diversity issues but you were able to address the topic in a fresh and meaningful way.
Maureen Crawford - Western Assoc. of Colleges and Employers
We want to thank you for developing such an incredible program for the Diversity segment of our group meeting. Your presentation style, dynamic personality, and diversity expertise made every moment of this customized program phenomenal!
Sue Krupa - AT&T
Lenora is not only extremely knowledgeable and organized, but more importantly, she is flexible and a good listener. I was particularly impressed with Lenora's approach to the work. She has a positive personality and a good sense of humor. She consistently displayed ease and confidence in her presentation style. Many employees spoke of her ability to authentically interact and engage with them. Without hesitation, I highly recommend Lenora.
Melody Powell, Manager, Diversity and Inclusion - Sutter Health
Not only was her presentation practical and relevant but extremely informative. It solidified the message of diversity and inclusion for our organization. Two thumbs up!! Excellent presenter.
Revella Nesbit, M.Ed. LPCS, Director, Corporate Training and Development - Cardinal Innovation Healthcare
Your motivational self-empowering skills and enthusiasm is still being felt by many of the program attendees, including our staff.
Berlinda Williams-Strong - City of Memphis HR
Lenora, thank you so much for speaking at our 2018 Summit in Austin! It was such a pleasure to meet you and to have the opportunity to hear your inspirational and compelling presentation in person! The information you shared and more importantly the style of your delivery was just perfect for our group!
Elizabeth Kunz, Chief Executive Officer - Girls On The Run International
Employees still talk about the presentation and use your examples when confronting each other (using your S.T.O.P. technique).
Ed Hanigan, Director HR - Alcohol and Drug Services