Lenora Billings-Harris
20+ years Authority on Making Diversity a Business Advantage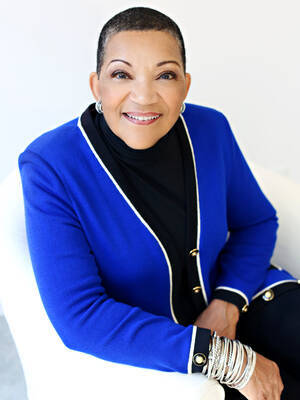 Lenora Billings-Harris Bio
Lenora Billings-Harris, CSP (Certified Speaking Professional) is a CPAE Hall of Fame speaker and a recognized authority in the areas of inclusion, diversity, and bias. She has been included as one of the 100 Global Thought Leaders on Diversity and Inclusion by The Society of Human Resource Management (SHRM) and was named by Diversity Woman Magazine as one of the twenty top influential diversity leaders in the US. Her award-winning diversity leadership research is recognized in academic journals internationally. Additionally, she serves on the Advisory Council of the Nido Qubein School of Communication, High Point University, as well as being on the adjunct faculty of other two universities.
Diversity, inclusion and mitigating bias is a full-time focus for Lenora. She partners with clients to help them leverage their diversity of thought which impacts employee engagement, customer satisfaction and sales, community and corporate relations. Her powerful yet engaging style inspires audiences to take personal and organizational actions that disrupt bias and accelerate bottom-line business results.
She has presented to audiences in over 40 countries and six continents, and recently keynoted at the Inclusion Conferences in Cape Town, South Africa and in Tel Aviv, Israel to share best practices with leaders within business, government, education, and NGO communities.
Billings-Harris co-authored TRAILBLAZERS: How Top Business Leaders are Accelerating Results through Inclusion and Diversity and is the author of The Diversity Advantage: A Guide to Making Diversity Work, 3rd Ed.
In addition to management positions held with two Fortune 100 companies plus the Business School at The University of Michigan, Billings-Harris has held leadership positions with several non-profit organizations. She is a past president of Win-Win Resolutions with a mission to reduce bullying, violence, and prejudice in schools and communities, and was a founding charter member of the Maricopa County Black Chamber of Commerce. She is a past president of the National Speakers Association and past president of the Global Speakers Federation. In 2016 she was the Cavett Award recipient, the highest honor bestowed upon professional speakers in the USA. In 2018 she was inducted into the Speaker Hall of Fame.
Before launching her business in 1986, she held management positions at two Fortune 100 companies and managed executive development seminars for the Graduate School of Business, University of Michigan.