Jon Gordon
Developing Positive, Engaged People, Leaders and Teams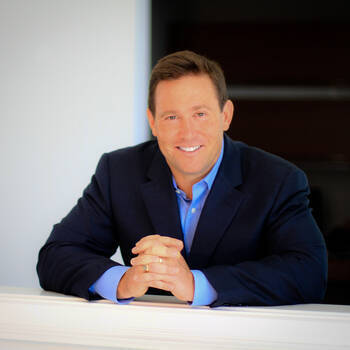 Jon Gordon
Developing Positive, Engaged People, Leaders and Teams
About Jon Gordon
Jon Gordon's best-selling books and talks have inspired readers and audiences around the world. His principles have been put to the test by numerous Fortune 500 companies, professional and college sports teams, school districts, hospitals, and non-profits. He is the author of 16 books including 6 best-sellers: The Energy Bus, The Carpenter, Training Camp, You Win in the Locker Room First, The Power of Positive Leadership and his latest The Power of a Positive Team. Jon and his tips have been ...
Jon Gordon quickly engaged the group with his "high energy" style and provided everyone in the audience with a powerful and memorable user-friendly framework for taking their own energy management to a new level. We will work with him again.
Douglas R. Conant, President and CEO - Campbell Soup Company
Jon's book, The Energy Bus, and his talk to our team have been very useful tools in helping us build a positive team and culture where our players overcome negativity and the challenges to perform at their highest potential.
Mike Smith, Head Coach - The Atlanta Falcons
Jon brought the energy, passion and excitement that we needed as we wrapped up our two-day conference. Comments from our store managers after the meeting reflected the positive energy and direction to help all of us "stay on the bus."
Todd Jones, President - Publix Supermarkets
Jon Gordon was one of the best speakers we've had in the last 10 years. Our sales force has leveraged his teachings to fine-tune their mental approach and bring out their best.
Damian Ornani, Co-President - Fisher Investments
Jon Gordon's was session was one of the most anticipated presentations at our Conference and judging by the response of the crowd in attendance, he delivered. Energy is truly a topic that people want, need, and flock to.
Andrea Feiner, Program Director - Texas Conference for Women
Your message on energy, vision, and a focused work ethic has my managers back on track. In the competitive environment we find ourselves today, you just have to be better than our competition in all areas. As you said, it starts with Energy.
Jack Karaszewski, Executive Vice President Southeast Region Retail - CTX Mortgage Company
24 speaker reviews for Jon Gordon View All