Grant Baldwin
Entrepreneur & Author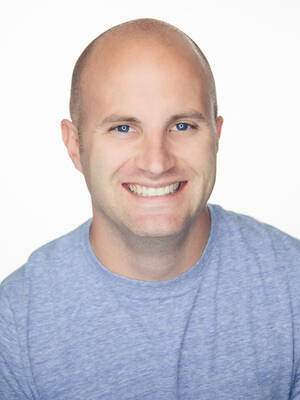 Grant Baldwin Bio
Grant Baldwin is a nationally known speaker, podcaster, and author who has helped thousands of people start and build their own speaking businesses through his Booked and Paid to Speak Training Course. Over the last 13 years Grant has spoken to over 500,000 people in 47 different states (he's never spoken in Maine, South Carolina, or Hawaii, so if you know someone, let him know).
Regularly featured in the national media, including Forbes, Inc., Entrepreneur, and the Huffington Post, his "Reality Check" curriculum is taught in over 400 high schools nationwide. A podcaster since 2014, he has published over 300 podcast episodes that have been downloaded over 1.5 million times.
He loves motivating other leaders and entrepreneurs, but his favorite moments are those spent with his high school sweetheart, Sheila, and their three daughters. They live in Nashville, Tennessee where Grant enjoys bicycling, summer days at the pool, and living life like Chuck Norris.