Premiere Exclusive
Evan Robb
Distinguished Principal, TEDx Speaker and Author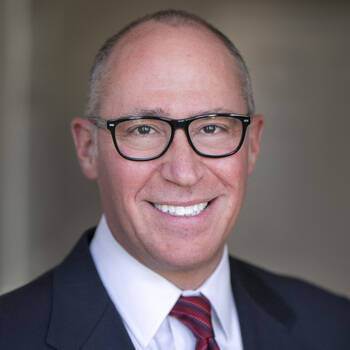 Premiere Exclusive
Evan Robb
Distinguished Principal, TEDx Speaker and Author
Expertise
Travels From
Washington, DC, Virginia
About Evan Robb
Evan Robb is presently Principal of Johnson-Williams Middle School in Berryville, Virginia. He has over twenty years of experience serving as a building level principal. Prior to being a school principal, he was an English teacher, department chair, and Assistant Principal. Evan is a recipient of the Horace Mann Educator of the Year Award. In addition, the NCTE Commission on Reading selected him to serve on its national board.
A TEDx Speaker, Evan offers inspirational keynotes, workshops, and ...
Evan Robb's message of positivity, growth-mindset, and achieving greatness has wide appeal. His commitment to polished delivery demonstrates his passion and investment in providing a memorable, impactful experience for his audience.
Phil Strunk - Keynote Attendee
Evan Robb delivers on all of these tenets of great keynote speakers. After attending his keynote I left knowing he spoke from experience, was able to relate through powerful stories, and felt inspired by the message and call to action.
Patrick Hausammann - Keynote Attendee
Hearing Evan speak is an incredibly motivating experience. He speaks about growth, risk, and change in an honest and open way that have personally helped me to "disrupt my routine" and develop my leadership skills. He radiates energy and a clear passion for growth, innovation, and education that is inspiring.
Anna Hawes - Keynote Attendee
3 speaker reviews for Evan Robb View All