Doug Lipp
Learn How the Secrets of Walt Disney's Success Can Take You to the Next Level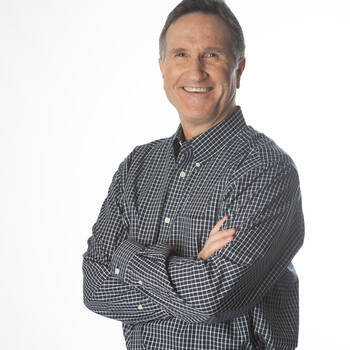 Doug Lipp Text Reviews
Thank you for the presentations you gave. You skillfully blended your presentation with small group table discussions, enabling all participants to get involved. Your pre-program interviews kept the focus on topics we needed to address.
David Lowe, CEO, Chairman of the Board - ADAC Laboratories
Doug's presentation provided a final note as attendees headed home. He came through with flying colors. I recommend him to any organization interested in giving its employees a peek at the dividends of investing in exceptional customer service.
Michael H. Cox, Colonel, - United States Air Force
The employees and management of the Pebble Beach Resorts thank you for "exceeding our expectations." Your Guest Relations program has truly broadened our employees' understanding and expertise in the field of service and exceeding customer satisfaction.
Susan C. Merfeld, Personnel Director - The Pebble Beach Resorts
"The issues, exercises and case studies covered in the book The Changing Face of Today's Customer are relevant in today's multicultural business environment. Doug's book targets an important issue that many companies face now and will face more in the future. His book opened my eyes to the need to conduct focus groups, customer interviews and additional research to identify what our customers expect."
American Honda Motor Company
I wanted to personally let you know how incredible your program was for our participants. When asked how willing are you to recommend this program, ALL of our participants gave you the top score. Our boss was only supposed to stay for the first 10-15 minutes but your content so registered with her she made the choice to stay. That's how powerful you were in delivering the right message in a compelling way and entertaining fashion.
Thank you for taking the time to pull together the content and the stories that achieved that level of resonance. I appreciate the amount of caring and time you placed on this to ensure we hit a home run. I would not be surprised if you get a call to come in for other programs and am thrilled to have been a part of your AT&T story.
SENIOR EXECUTIVE, LEADERSHIP - AT&T
Doug is a master story teller! He joined our Mercedes-Benz leadership retreat to share some Disney magic surrounding the customer experience. His deep insights into the culture and delivery of customer care had our senior leaders challenged and engaged! A great speaker!
PRESIDENT & CEO - MERCEDES BENZ
Thank you for all you did to motivate our managers and crew during our recent CMOR. I enjoyed hearing about your experiences with Disney U ... there were so many relevant connections to the work that our teams do every day. I have no doubt that everyone left your presentation feeling engaged and empowered to improve the customer experience they provide. I thank you for that.
COO - MCDONALD'S
Doug spoke to roughly 800 employees at our Annual Management Training Conference. He discussed the importance of providing superior customer service in everything you do. Doug did a great job, was very easy to work with and made an impact on the audience. We were glad he could join us!
SR. EXECUTIVE - JONES LANG LASALLE
Thank you and your team for a wonderful learning experience. You have definitely made a positive impact on me and my Client Associates. Your witty Disney experiences offer invaluable lessons in client service. Your references to the challenges that Merrill Lynch and its Client Associates face made for a seamless presentation. You left the participants enlightened and energized!
SENIOR EXECUTIVE - MERRILL LYNCH
I had the pleasure to work with Doug at our PTDM event. Not only was it a pleasure to work with Doug and his team during the preparation of the event but Doug did an AMAZING performance on stage keeping our 300 guests sitting on the edge of their chair with a FANTASTIC message that resonated very well with our event. Everyone agrees that Doug's performance was OUTSTANDING!!!
DELL COMPUTERS
Doug was our keynote speaker at our all employee meetings. He did a fantastic job at customizing his presentation to our company's theme of a "Culture of Service". He talked about lessons from Disney on transformation, teamwork and growth. He was enthusiastic, engaging and interacted well with the audience. We received very positive feedback from our employees and are looking to bring him back in the near future for a leadership training.
ADMINISTRATIVE MANAGER - BLUE CROSS BLUE SHIELD
I've worked with Doug numerous times - recommending him and later hiring him myself for events. What stands out most to me about Doug is that he WANTS to get it right. With Doug, you never get a canned speech. He tailors the message he is delivering to your organization or group and asks questions to get to know the goals of the event and the audience he is speaking to. I highly recommend having Doug speak to any group and his staff is great to work with. They are easy going, responsive, and practice what they preach.
PLATFORM MANAGER - GSA DIVISION U.S. GOVERMENT
Doug was the closing speaker at our national sales convention. The audience contained hundreds of sales professionals and Doug kept everyone engaged and attentive with his lessons from Disney University on how to build and maintain a customer-centric culture. If you are looking for an excellent speaker to bring a customer focus to your sales organization look no further than Doug Lipp.
DIRECTOR OF SALES - THERMO FISHER
We all enjoyed the speech you gave to the dealers. We appreciate that you visited some of our dealerships and got to know the "ins and outs" of our business firsthand! Every one of my staff members found Doug Lipp's closing comments extremely beneficial and added value.
SR. VP - DEERE & COMPANY
We were thrilled to have Doug present at our General Manager's conference. Doug was incredible, drawing on his experiences and tools used to inspire teams at Disney as the base for a first-class presentation on leadership. He also took the time to familiarize himself with our business, strategy, core values, themes throughout his presentation. He was entertaining, dynamic and enlightening, and we would absolutely recommend him to any company looking to inspire their leadership teams.
NATIONAL DIRECTOR, SALES & OPERATIONS - BEST BUY
We appreciated your participation in our event, not just your presence, but your preparation, insight, and the energy that you brought. We have received numerous comments on how your presentation was a personal highlight for many. You are a true professional and wish you continued success. From this point forward you are an honorary member of the Smith's team, and I hope our friendship continues.
REGIONAL VP - KROGER FOODS