Adolph "Doc" Brown
Educational Excellence and Leadership Development & Co-Host of The Parent Test on ABC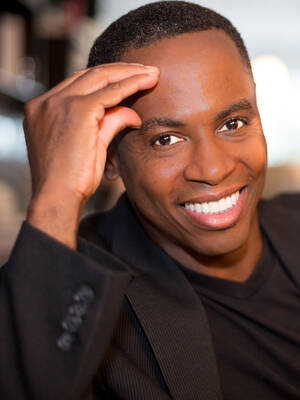 Adolph "Doc" Brown Text Reviews
The program was a huge success and I received word from our Partnership In Education teachers that the students could not stop talking about your presentation when they returned to school. Thank you for participating in our event.
DON CUFFY, Program Manager Hampton Roads Black Heritage Committee - U.S. Coast Guard
Thank you for sharing your time and thoughts with us at our Convocation. Your comments were inspiring and you delivered a very timely message to everyone. Please know that you are always welcome at Surry County Public Schools. Again, thank you.
Manon H. Wilkins, Ed.D. - Division Superintendent
Passionate! Erudite! "Change the Dance" is pure inspirational stimulation that can be popped in the video player anytime. Adolph has provided insights into Leadership that I have not found anywhere else.
Gary Webster, Solana Beach, CA
It wasn't really about getting us where we want to go, but rather about getting us back to what's important. Thanks for coming to us as a reminder and not as a savior.
Jacob - National Home Builders Association
Dr. Adolph Brown should be on every school's short list as a presenter and trainer. A 5-STAR information-packed presentation. Where have you been hiding? LOL
NEA - National Education Association
Doc is hip and his spirit is sincere as he shares personal stories of his humble beginnings. Many of us experienced personal breakthroughs. You have an ability to have an instant connection to others. You are my Humble Hero!
Nelson Angier - Emory University
This is my 11X time hearing Dr. Adolph Brown speak. Call me a 'groupie.' I am still moved to tears of laughter and joy at his positive talks, wit, insight, and unique humor. We have him back as often as we can.
The National Medical Association, NYC
Dr. Brown, many thanks for the marvelous workshops you conduct for us year after year . . . The feedback for your seminar was excellent. Your evaluation score was a 5 out of 5.
VA Department of Health HIV/AIDS Street Outreach