Ted Dintersmith
Executive Producer of Most Likely to Succeed & Advocate for Innovation in Education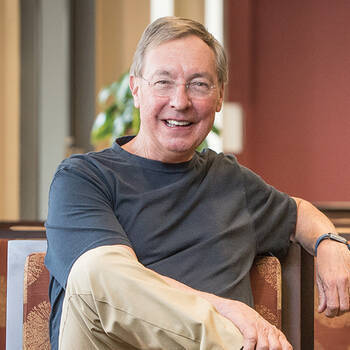 Ted Dintersmith Bio
Ted Dintersmith is one of America's leaders in innovation, entrepreneurship, and education.
Ted's professional experience includes two decades in venture capital, including being ranked by Business 2.0 as the top-performing U.S. venture capitalist for 1995-1999. He served on the Board of the National Venture Capital Association, chairing its Public Policy Committee. From 1981 to 1987, he ran a business at Analog Devices that helped enable the digital revolution. In the public sector, he was a staff analyst in 1976-78 for the U.S. House of Representatives, and was appointed in 2012 by President Obama to represent the U.S. at the United Nations General Assembly. Ted earned a Ph.D. in Engineering from Stanford University and a B.A. from the College of William and Mary, with High Honors in Physics and English.
Ted has become one of America's leading advocates for education policies that foster creativity, innovation, motivation, and purpose. He knows what skills are valuable in a world of innovation, and how we can transform our schools to prepare kids for their futures. His contributions span film, books, philanthropy, and the hard work of going all across America. He's funded and executive produced acclaimed education documentaries, including Most Likely To Succeed, (Sundance, AFI, and Tribeca). With co-author Tony Wagner, he wrote Most Likely To Succeed: Preparing Our Kids for the Innovation Era. During the 2015/16 school year, he went to all fifty U.S. states, meeting with governors, legislators, educators, parents, and students, and encouraging communities to work collectively to re-imagine school and its purpose. Learn more about his work from his website or by following him on Twitter @dintersmith.
Ted speaks frequently at major events and conferences, delivering a vision of what our schools could - and need to - be. Drawing on inspiring examples garnered during his fifty-state tour, he can articulate the conditions required to let our students, teachers, and schools race forward. Recent keynotes include state superintendent meetings in Virginia and North Dakota, the annual meeting of the Coalition for Access (several hundred top college admissions officers), the annual Jobs for America's Graduates conference, and a plenary session of the Finnish parliament. In addition to his keynotes, Ted is often asked to also screen his film and lead a post-film discussion.