Ted Dintersmith
Executive Producer of Most Likely to Succeed & Advocate for Innovation in Education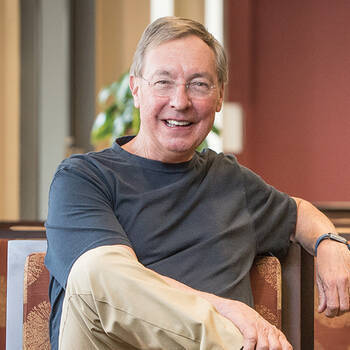 Ted Dintersmith
Executive Producer of Most Likely to Succeed & Advocate for Innovation in Education
About Ted Dintersmith
Ted Dintersmith is one of America's leaders in innovation, entrepreneurship, and education.
Ted's professional experience includes two decades in venture capital, including being ranked by Business 2.0 as the top-performing U.S. venture capitalist for 1995-1999. He served on the Board of the National Venture Capital Association, chairing its Public Policy Committee. From 1981 to 1987, he ran a business at Analog Devices that helped enable the digital revolution. In the public sector, he was a ...
"Dintersmith's keynote to our group, which included more than 200 college admissions officers, was inspirational and set the perfect tone for the entire conference.  It was the high point of our meeting (and given that Secretary Arne Duncan spoke on day two, that is saying something)!"
James Nondorf, Dean of Admission - University of Chicago
"Dintersmith's keynote to our state's educational leaders empowered us to begin reimagining our schools for the 21st Century. Our full day with him, which included watching the film Most Likely To Succeed, inspired us to move forward with intentional action of making changes, big and small, to educate our students for their future. He'll be returning next month for a two-week statewide tour, helping us energize progress all across North Dakota."
Kirsten Baesler, State Superintendent of Public Instruction - North Dakota
"If you want to change the conversation, invite Ted Dintersmith to the table! In June, he gave the luncheon address to a diverse group of school leaders, board members and faculty at our Strategic Planning Institute. His passion, intelligence, and wit enlivened an emphatic message that challenges our assumptions about learning and school if we truly intend to prepare kids to thrive in a radically changing world. "
Stephanie Rogen, CEO - The Strategic Planning Institute
Dintersmith delivered a keynote to our 450 members at JAG's Opening Session for our 33rd Annual National Training Seminar in Orlando, followed by his film Most Likely To Succeed. We knew we were taking a risk with allocating three hours to him on opening day of our big annual event, but he delivered. He helped us build enthusiasm for a major new project-based-learning initiative we're launching, conveying its importance. After his talk and a 15-minute intermission, all delegates returned for his 90-minute film. At the conclusion of the film, the Q&A session he led was outstanding. The delegates had to be told to leave the room so the hotel staff could set the tables for dinner! Dintersmith and "Most Likely to Succeed" were a big hit, and our goals were accomplished.
Ken Smith, CEO - Jobs for America's Graduates
4 speaker reviews for Ted Dintersmith View All