Susan RoAne
The Nation's Original and Undisputed Networking Expert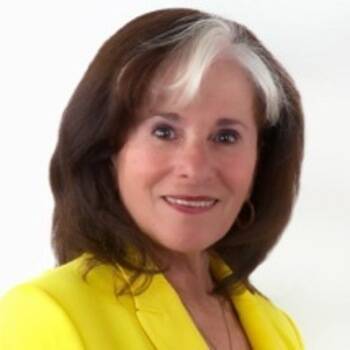 Susan RoAne Text Reviews
Your opening keynote set the pace for the most productive, enthusiastic and fun loving convention we have ever had. Never have I seen an audience act so quickly on the keynote's message. Thanks again for giving us some of that 'ole mingling magic!
Dan Maddux, Executive Director - American Payroll Assn.
I would recommend Susan RoAne as a terrific speaker, wonderful communicator and very easy to work with.
Jody Pilka, DIrector of Marketing - Ryan Homes
Susan RoAne's performance exceeded our expectations! I knew she was a best selling author and an excellent speaker, but we had no idea she'd be so entertaining. Susan is not just a speaker, She is an EXPERIENCE!
Mike Jurkovic - Unisys
Susan's message on the importance of "small talk," mingling and connecting with folks on a casual level was an important message that our group needed to hear. Susan gave us some simple, practical techniques and strategies that we all found helpful.
Scott Abramson, M.D. - Kaiser Permanente
I continue to receive compliments about "How to Work a Room" . . . certainly helped that you invested the time to learn about our team so that you could tailor your advice & provide meaningful examples of how to manage difficult social situations.
Demetrius Greer, Director of Attorney Recruiting - Paul Hastings Attorneys