Susan Ershler
History-Making Mountain Climber, Business Executive, International Speaker and Bestselling Author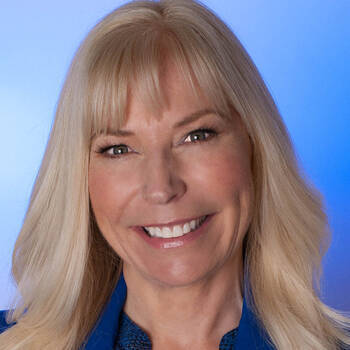 Susan Ershler
History-Making Mountain Climber, Business Executive, International Speaker and Bestselling Author
About Susan Ershler
As a history-making mountain climber, business executive and bestselling author, Susan Ershler inspires audiences to challenge their perceived limitations and reach new heights of business and personal success. Susan Ershler tours the world speaking about her life journey and sharing with others her secrets for success, determination, and achieving seemingly impossible goals. Susan's record would be remarkable enough if it only detailed her business achievements. During her 23-year corporate ...
Susan delivered her inspiring presentation to over 300 of our sales managers and the results were outstanding. Susan's message proves that any goal, no matter how difficult it may be, can be achieved through proper planning and determination.
Aflac
Sue weaved a captivating story of reaching summits and exceptional sales goals that inspired our customers and partners to take on bigger challenges and face them head on. She gained instant credibility with the audience, having walked in our shoes.
Kim Hawley, CEO - Attenex Corp.
Susan's ability to relate the challenges, risks and rewards of climbing to the business world were invaluable. As we set out to reach new peaks, we will reflect upon her words of encouragement and structured approach to reaching our goals.
IBM
Sue's presentation was an outstanding story where we shared the excitement of her journey to the summit and how this experience is related to our business, specifically in terms of setting goals and teamwork. She is truly an inspiration for all of us!
Microsoft
The feedback from our customers was overwhelmingly positive, citing both an entertaining and aspirational experience. Susan has the highest recommendation from us.
Westinghouse
Susan's presentation was extremely well-received by our management team. It was very beneficial as she took them through her goal setting process, gave them a good idea of the discipline required. Perhaps the most important part was her determination.
Safeco
14 speaker reviews for Susan Ershler View All