Currently trending speakers
Cybersecurity Expert & Hall of Fame Keynote Speaker | Lost his multimillion-dollar business to cybercrime; Live-hacks audience members; CEO & President, The Sileo Group; Inducted into the National Speakers Hall of Fame; Certified Helicopter Parent
Latest Review
John showed us that cyber security training is no longer an elective course for leaders.
Star of Wonder Years as "Winnie Cooper" and Mathematics Education Author
About
Danica McKellar was first introduced to us as "Winnie Cooper" on the iconic television classic THE WONDER YEARS. She has since appeared on many...
2 Videos
THE CHANGE DOCTOR
Latest Review
The event with Dr. Rozen was FANTASTIC. We have received so many positive comments and the audience loved her practical approach to fostering and ...
The Power to Stand
Latest Review
I've heard nothing but positive things since you've been on campus. Several of our coaches have commented on how great your message was for our ...
Former Enron CFO
About
Despite today's more regulated and enlightened business environment, we continue to witness "Enron-esque" failures of corporate governance and...
1 Video
About
Presentations Living Life Large - Getting the Most Out of Your Life This program begins with the foundational belief that "Inside every human being...
Founder and President, Candid Culture
Latest Review
I have been going to meetings and conferences for 25 years and have seen many, many speakers. I was instantly interested, entertained, and ...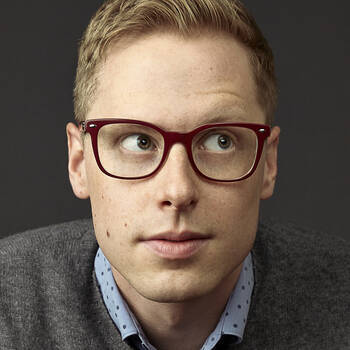 Resident Magician at Mandalay Bay, Resort & Casino in Las Vegas
Latest Review
Oh snap! Minds blown, mouths agape, brains still spinning. You made our weekend truly magical with your incredible tricks, presence, humor, and ...
Latest Review
You won't find a more captivating story teller Lewis stole the show at the World Economic Forum in Davos.
Latest Review
In a franchise setting, nothing is more important than healthy relationships. Everything flourishes or falters based on the nature of ...
"National Anthem Girl" streaming on Amazon Prime
Latest Review
Janine has a presence like few speakers I've encountered. She walked on stage and the entire room's energy came alive. We were quoting her all ...
Latest Review
During a slow morning at work, I clicked on a video that featured a presenter named Jorge Valenzuela. As a former educator, I had heard of social ...
Customer Experience Futurist, Keynote Speaker, Author
Latest Review
Blake's belief that companies should use empathy to make customer-centricity a key tenet of their business strategy hits the larger industry ...
Popular Women's Ministry & Student Speaker & Host of IF Gathering & Chick-Fil-A's Operator Conference.
About
Toni Collier is the founder of an international women's organization called Broken Crayons Still Color, which helps women process through...