Currently trending speakers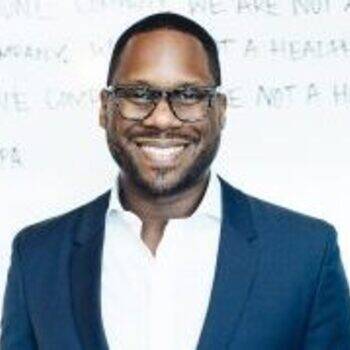 Former CMO at Beats by Dre, and Former VP Marketing at Apple
Latest Review
Omar Johnson is a fantastic speaker and extremely gracious. We gained valuable insights that we will use as an organization moving forward. His ...
About
Keith Wyche knows first hand how to lead an organization through change. As President of Cub Foods (a division of SuperValu), a $3 billion grocery...
1 Video
About
CPA-Turned-Corporate Comedian on a Mission to Shatter the Stereotype Hi, I'm John and I'm proof that CPA's can be funny. Really funny. I know that...
2 Videos
HGTV's Hometown, General Contractor and Adoption Advocate
About
Speaker Jonathan Walters has been a licensed General Contractor in Mississippi for almost a decade. Serving customers in both custom new...
Author, Principal, Dad, Fun Maker, Education Influencer
About
Gerry Brooks is principal at an elementary school in Lexington, Kentucky. His educational experience includes six years in the classroom, two years...
A modern day da Vinci who uses improv comedy and "fast painting" in customized programs
Latest Review
Your high energy and enthusiastic approach really got this group engaged and entertained throughout the evening. You undoubtedly motivated the ...
Peabody Award-Winning Journalist, Speaker, and Author
Latest Review
The next-gen voice - breaking all barriers.
Founder, Hack Future Lab, INC Magazine Columnist (1Million Views/Month) and Partner, MIT Solve
Latest Review
Great speech. Very Inspiring.