Scott Steinberg
World's Leading Business Strategist & Fortune Magazines Master of Innovation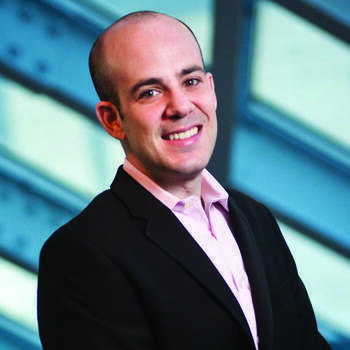 Scott Steinberg
World's Leading Business Strategist & Fortune Magazines Master of Innovation
Expertise
Travels From
Missouri, United States
About Scott Steinberg
Hailed as The Master of Innovation by Fortune magazine, World's Leading Business Strategist, and a 21st Century Icon, award-winning strategic consultant, trends expert and professional speaker Scott Steinberg is a top expert on leadership, change and innovation. A business consultant and thought leader for 1500 brands from American Express to Zynga, he's the bestselling author of 30 books, e.g. Think Like a Futurist and Make Change Work for You.

One of America's top futurists ...
If you really want to know about business, you should refer to Scott Steinberg.
Sir Richard Branson - Virgin Group
One of the best gurus on innovation and competitive advantage strategies to accelerate growth.
European Commission
A great speaker for financial and government audiences . . . his workshop on finance and online fundraising was well worth attending.
David Drake - Soho Loft Events
Not only is Scott a knowledgeable, go-to tech guru, but he is also a PR pro's jack-of-all-trades! Thanks to his assistance, we were able to conduct a very productive and incredibly valuable consumer event for my client.
Lisa M. Rigney - Ogilvy Public Relations
Scott was a great chairman for our Cloud Conference and led the audience through a highly insightful and relevant discussion throughout the two-day agenda. He's professional, accurate and a real pleasure to work with.
Ravi Virpal - FC Business Intelligence
Scott is an engaging, knowledgeable speaker who brings a wealth of experience and insider expertise.
Jonathan Block-Verk - PromaxBDA Marketing Association
26 speaker reviews for Scott Steinberg View All