Phil M. Jones
Master of Influence and Persuasion, Author The Best Selling "Exactly" Book Series, and "Most listened to" Audiobook of 2018 Producer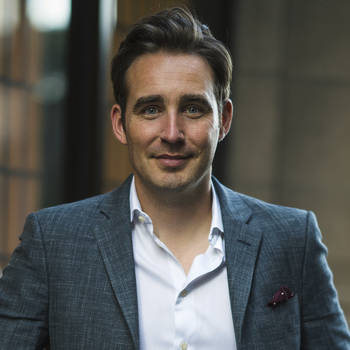 Phil M. Jones
Master of Influence and Persuasion, Author The Best Selling "Exactly" Book Series, and "Most listened to" Audiobook of 2018 Producer
About Phil M. Jones
EXACTLY Like. . . Nobody Else
Phil entered the world of business at the tender age of 14. With nothing more than a bucket and sponge, he went from single-handedly washing cars at weekends to hiring a fleet of friends working on his behalf, resulting in him earning more than his teachers by the time he was 15. Soon after, at just 18, Phil was offered the role of Sales Manager at fashion retailer Debenhams - making him the youngest Sales Manager in the company's history. His early career went from ...
I was honored to share a speaking stage with Phil Jones at an international sales event in the UK recently. I was blown away by his depth of knowledge around all things selling, and his supernatural ability to communicate in a way that makes you 'get it' immediately. Whether as a speaker, mentor, coach or trainer, Phil is THE perfect partner to empower any sales outfit to raise their game for peak performance. On top of that, Phil's unbridled passion for people and sales makes him the most amazing, engaging and invigorating person to be around!
Rob Brown, Keynote Speaker & Event MC
We have organized two seminars for retail professionals with Phil Jones this year - one in Skopje, Macedonia and one in Belgrade, Serbia. He has never failed to impress the audience with his interesting presentation style, vivid examples and case studies and instant motivation to everybody in the room!
Marija Solevska, Executive DIrector - Smart Events
When it comes to demonstrating value to customers, driving a better overall customer experience and creating more business opportunities, there is no one that delivers the message better. His trainings continue to help us create the best customer consultative experience. I am truly grateful for his partnership with Beltone and want to thank him for everything he has done for our organisation.
Jason Rach, Sales Director - Beltone
It's tough to adequately describe Phil Jones. He is a true expert in the field of sales, sales management and motivation. Phil can demonstrate what he teaches so effectively that people actually get it. There are many that are very good in training on sales, sales management, and success principles; but few can do it in a way that the learner can easily apply what they have learned. Its hard to describe, but Phil is able to teach and demonstrate in a way where it just clicks. Simply put Phil Jones is very, very impressive.
Dustin Hansen, CFE CEO - InXpress Americas
If you, your company or sales team is looking for a cutting edge approach to sales, look no further than Phil M. Jones. I have personally been through multiple sales seminars (Spin Selling, US Surgical, etc.) and none compare to what Phil brings to the table. "In his seminars, he has a very special gift in capturing the attention of the audience, then helping them overcome personal fears to ensure each attendee can progress to the next level in their sales career. Highly recommended for any company trying to get the most out of their sales team and apply day-to-day applications that work.
Michael Shear, Regional Sales Director - ReSound
As a director of a very successful and already motivated sales team, I was delighted when Phil agreed to attend our recent sales & marketing conference. Phil immediately engaged with the audience with his stage presence and experience - what surprised many was his knowledge of our product and possesses a rare talent to manage questions in a unique way I have not experienced before - now I understand why he is ahead of his field, the feedback has been very positive and have I no hesitation recommending Phil
Nick Babington, VP - Peninsula Canada Limited
21 speaker reviews for Phil M. Jones View All