Peter Vidmar
U.S. Men's Gymnastics Gold Medal Winner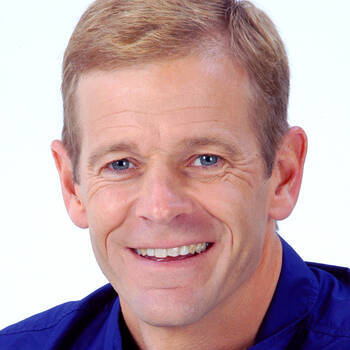 Peter Vidmar
U.S. Men's Gymnastics Gold Medal Winner
About Peter Vidmar
Peter Vidmar is the highest scoring American gymnast in Olympic history. The winner of numerous national and international titles, Peter finished his successful career at the 1984 Olympic Games. As the USA men's gymnastics team captain, he led his teammates to America's first team gold medal with their stunning upset victory over the defending world champions, the People's Republic of China. He went on to win the silver medal in the individual all-around competition (the first American to have won ...
Peter once again did a marvelous presentation. He continues to have a gift for relating his personal experiences and achievements in a way that the audience can take the message and apply it to their everyday life.
Orange County Employee Benefit Council
We cannot tell you how many times we heard our partners say this was the single best industry event they had attended. The experience you bring as an Olympian and your ability to clearly communicate is truly inspiring regardless of your industry or focus.
Carol Novello and Dan Smith - Intuit
Your keynote presentation was awesome! You impressed our organization with your passion and enthusiasm for something you believe in and how that determination created your success in the Olympics and beyond.
Chau Lee - Northwestern Mutual Financial Network
You were a hit! . . . so as far as Comdata's performance in inviting you: 10 for originality, 10 for virtuosity, and even though having you on our program was no risk at all, I still give us a ten for a decision that was rewarding!
Deby K. Samuels - Comdata
Without a question, your performance was rated by the audience as the most dynamic and the most interesting! Our Chairman and CEO, Max Messmer said afterwards, "It was a 10!"
Howard Davis - Robert Half International, Inc.
Our sincere thanks for a wonderful presentation that was so well received by all who were there.
Karen Hopkinson - Insurance Conference Planners Association
9 speaker reviews for Peter Vidmar View All