Peter Ricchiuti
A Funny Economist Delivering Real Insight in Troubled Times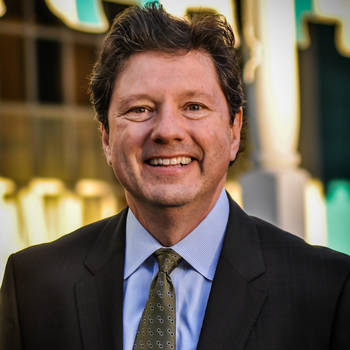 Peter Ricchiuti
A Funny Economist Delivering Real Insight in Troubled Times
About Peter Ricchiuti
PETER RICCHIUTI
Business Professor, Raconteur, and One Great Public Speaker
Peter Ricchiuti (Ri-Chooty) is the business professor you wish you had
back in college. His humor and insight have twice made him the top
professor at Tulane University's Freeman School of Business. In a recent
competition, Peter's teaching delivery skills placed atop a field of 500
universities representing 43 countries.
Peter is a graduate of Babson College, started his career at the
investment firm of Kidder Peabody ...
You are certainly the highlight of each conference! You have become a tradition with us and we would be honored if you can join us again next year.
Investment Performance Services, Hilton Head
Peter is a very funny guy and he's smarter than a tree full of owls!
Core-Net
Most entertaining speaker I have ever experienced.
Information Management Network
Great presentation. Your time slot should have been 3 hours!
Recreational Vehicle Association
Peter is one-half Alan Greenspan, one-half Robin Williams. The best I've heard!
SmithBarney
Thank you for your valuable contribution to the first ever Investment Symposium for the 1199SEIU Pension Funds. Your comments and the humorous manner in which you delivered them assuaged the fear that "Investment Armageddon" was just around the corner.
Lorraine Monchak - 1199SEIU Pension Funds
6 speaker reviews for Peter Ricchiuti View All