Neila Connors
Founder & President of NAC Connections Inc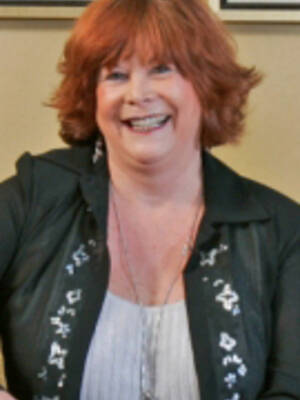 Neila Connors Text Reviews
I have heard Dr. Neila Connors present to large groups over 30 times and on each occasion she received a standing ovation. She is dynamic, humorous, well informed and compassionate about her message. I
Jim Garvin Former President National Middle School Association Senior Consultant, Education Partnerships Inc. - Executive Director, New England League of Middle Schools
It is very rare when I bring a speaker back to address Montana administrators & educational professionals or recommend them so strongly! I guarantee that Neila will make you laugh, possibly make you cry, & will do an outstanding job with any audience.
Darrell Rud Executive Director - School Administrators of Montana
If you are an administrator who wants to increase the academic success of your students, get Neila in front of your teachers! Neila reminds teachers that they create the learning environments that help all students make dramatic progress.
Catherine L. Egley, Director - Richard Milburn Academy Deland, Florida
I find Dr. Connors to have an understanding & extensive knowledge of the educational process, excellent planning & coordination skills, unmatched motivation & competitive spirit, keen ability in bringing diversity to consensus, & commitment to excellence.
James L. Crosier, Ed.D.
She was able to establish a connections with people thru humor & "real world scenarios" that invite the listener to heed her advice. She uses positive reinforcement to drive her message & keeps all engaged by asking her audience to participate with her.
Blake Dicks, Food Service Supervisor - Alachua County Public Schools
Neila not only kept the audience laughing throughout the presentation, she was also entertaining and conveying the messages we needed her to focus on for our staff. ". . . presented very important messages and presented them in an entertaining way."
Maria Eunice, Director of Food and Nutrition Services - Alachua County, Gainesville, FL
Dr. Connors uses the perfect blend of energy, humor and practical application to deliver her powerful program. It is rare to leave a seminar both entertained and enlightened, but Neila manages to do both with aplomb.
Rob Unger, CEO - Rachel's Challenge
Her personality endears her to teachers and staff because she is upbeat, entertaining and yet her message is full of strategies and tips to improve the classroom or the work place.
Jeanette Phillips, Summit Coordinator - Rachel's Challenge
Neila Connors was the perfect speaker for the start of our school year. You want to talk about laughing until it hurt….. she made our Back to School Pep Rally our best one yet!
Donna, Coordinator of Staff Development - Okeechobee County Schools