Mike Walsh
Futurist and Keynote Speaker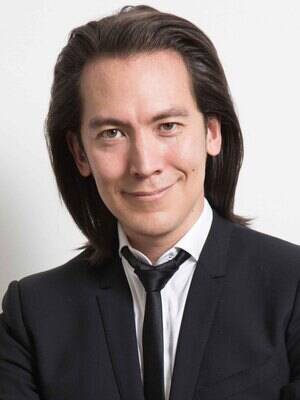 Mike Walsh
Futurist and Keynote Speaker
About Mike Walsh
Mike Walsh is the CEO of Tomorrow, a global consultancy on designing companies for the 21st century. A global nomad, futurist and author of the bestselling book, The Algorithmic Leader, he advises some of the world's biggest organizations on digital transformation and disruptive innovation in this new era of machine intelligence.
A prolific writer and commentator, Mike's views have appeared in a wide range of international publications including Harvard Business Review, Inc. Magazine, BusinessWeek, ...
Dynamic, highly relevant and stimulating, with fresh and unique insights.
Nirvik Singh, Chairman & CEO - Grey Group Asia Pacific
Relevant, thought provoking content, and a dynamic delivery.
Beth Etling, Marketing & Content Director - - ad:tech
I would highly recommend Mike Walsh to any company who wants to get a clearer understanding of not what might be, but what is very likely to be.
Dave Marshall, Managing Director - Fujifilm Australia
Great session! To be perfectly honest, I'm sort of lost between being very excited and very frightened.
Andrew Donohue, Director, On-Air Promotions - NYCTV / NYC Media Group
Highly inquisitive and original. I recommend him highly.
Tony Faure, CEO - nineMSN
An ideal contribution.
Mark Scott, Managing Director - ABC
6 speaker reviews for Mike Walsh View All