Mike Walsh
New Rules To Transform The Future Of Your Business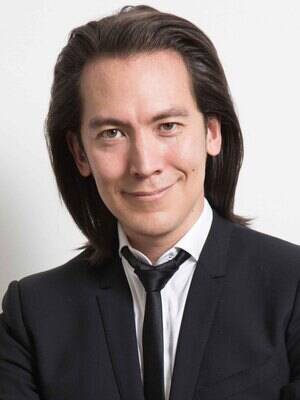 Mike Walsh
New Rules To Transform The Future Of Your Business
About Mike Walsh
When organizations need innovation, change and peak performance, where do they Mike Walsh is the CEO of Tomorrow, a global consultancy on designing companies for the 21st century. For the past twenty years, he has been a leading authority on disruptive innovation, digital transformation and new ways of thinking. A global nomad from a diverse ethnic background, futurist and author of three bestselling books, Mike advises some of the world's biggest organizations on reinvention and change in this new ...
Forward thinking, thought provoking and informative. The presentation encouraged a sense of excitement for the future of our industry. It was well delivered and engaging.
Widex
Mike was an "absolute home run." Polished, intelligent and very interesting to listen to. We were very impressed with the pre-event call - we really felt that Mike listened to us and reflected it back in his presentation.
NRECA
Very compelling. Our industry has a TON of data but getting our arms around it, acting upon it, and effecting change is challenging. This will help me bring the engineers that run our company into the marketing fold in an environment they find more comfortable and actionable.
AEP Energy
Mike Walsh was engaging from the moment he took the stage to when he was signing books and meeting with our guests. He was relatable and brought humour into his talk that had us always on our toes! Guests raved about how applicable Mike's talkings points were for implementation into their own businesses and he left many of them talking day beyond the event.
First Bank & Trust
Brilliant - one of the best presentations I have witnessed. Great content, excellent pace, great audio/visuals and a polished presenter!
A & G Insurance Services
Terrific! Energizing and engaging. Thought provoking and really put forward issues and challenges facing marketers and CPG manufacturers.
IRI Worldwide
8 speaker reviews for Mike Walsh View All