Kayla Delzer Dornfeld
2020 Top Educator of the Year. 2019 North Dakota Teacher of the Year. Internationally Awarded 3rd Grade Teacher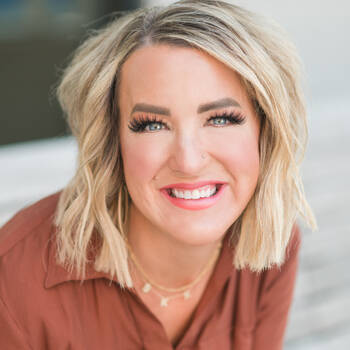 Kayla Delzer Dornfeld Text Reviews
Best keynote I've heard in a long time! Thanks for the inspiration!
Karan Bliske - 2nd Grade Teacher
Our staff thoroughly enjoyed everything you had to share! You have an amazing spirit and it is clear you not only speak about doing what's best for kids but actually put it into practice. You are changing the lives of students and educators daily. Thank you for your expertise and service.
Carmen Tubbs, Principal - Wahpeton Public Schools
Kayla has an incredible platform to work from and you do it all so unselfishly. Your focus is a better tomorrow for students and educators everywhere and that is exactly why you're an inspiration to us all!
Dustin Ecker, Fourth Grade Educator - Grassy Creek Elementary School
I have used so many ideas you shared with my team and many others. This old teacher (34 years in the classroom) learned a lot!
Karen Hummer, Fourth Grade Teacher - Franklin Elementary
Thank you for keynoting and presenting at our conference! Your message was very well received. Thanks for everything you do for kiddos, teachers and education!
Kara, Josh and The Tech Team - This Is It2 Conference
The perfect keynote speaker for yesterday's Long Island TechEd conference in Melville. Learned some interesting new techniques and encouraged to continue the path that I've decided to take my teaching. Thank you, Kayla!
Anna Mccarroll - Long Island TechEd Conference
Kayla took the time to introduce herself to the Department of Education staff. During her keynote, she effortlessly presented on a blend of topics as her photos projected with emphasis. She inspired some educators to the point of tears. Her passion shone through her relationship with her students was one to admire. Towards the end, Kayla was met with a standing ovation.
Yutzil Becker - South Dakota Education Summer Conference
Thank you so much for a beautiful, authentic and inspiring keynote. It spoke to me so much and I could not have asked for a more perfect start to the conference and my dreams! I hope you will stay connected and we'll work together many times more. BIG LOVE TO YOU!
Misty Malone
Kayla Dornfeld is extraordinary. I encourage you to invite her to your school district. She is real. She is currently in the trenches working in a classroom herself practicing the strategies that she will encourage your school district to implement. Kayla will empower your school district in ways that are hard to describe. Your teachers will be motivated and inspired, and in turn...your students will be impacted in positive ways, and that is what matters!
Cami Tapscott, Administrative Intern - East Moline School District #37
Our program enjoyed having Kayla come speak for preservice this year. Not only did Kayla connect with teachers, she also made connection with other program staff (cooks, administration, family advocates, etc). She engaged staff, involved them, and left everyone with a full heart ready for the 2019-2020 school year. When Kayla finished speaking, a loud clap filled the room followed by a standing ovation. Kayla inspired Head Start, and we are grateful for her and the children in our program will greatly benefit because of her.
Lindsey S. Burkhardt - Southeastern North Dakota Community Action Agency
Kayla Dornfeld touched the hearts of over 600 educators at the CS Partners annual conference this week in Novi, Ml! Her emphasis on the importance of relationships resonated with the people in the room, and I have no doubt it will be manifested in the behavior of those in attendance upon their return to the hallways and classrooms of the schools they call home.
Chris Matheson, CEO - CS Partners