Kaihan Krippendorff
Strategy and Innovation Expert, Author of Four Business Strategy Books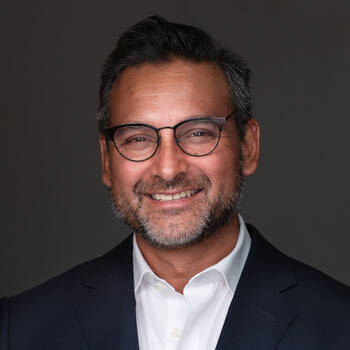 Kaihan Krippendorff Text Reviews
Kaihan's groundbreaking work on strategy development changes the game for organizations facing an increasingly competitive environment.
Shannon Wallis, Global Director of Leadership Programs - Microsoft
Kaihan is very good at understanding the underlying patterns of strategy, then he trains the group to start recognizing these patterns, with time the strategic level of the group starts rising, generating breakthrough ideas that unleash untapped value.
Juan Mijares, Regional Director of Strategy - Wal-Mart
Kaihan has the unique ability to frame questions in such a way that energizes a diverse group of leaders in strategic business planning. Through his guidance we were able to look at strategic issues for our board in unique ways that will have immediate application. He was quick to understand our issues and our mission and was an immense help in developing our strategy.
Mary E. Power, CAE Executive Director - Society for Human Resource Management
Kaihan provides practical methods to systematically analyze and intelligently manage the competition. This does not mean copying or even responding to the competition. It means precisely the opposite.
Marc Speichert, Chief Marketing Officer - L'Oreal USA
We've exposed thousands of executives of growth firms around the world to Kaihan Krippendorff's concrete and practical stratagems for dealing with competitive threats and he's been universally well received by our tough and discerning audiences.
Verne Harnish, CEO - Gazelles inc
Instant information, immediate price comparison, and an expanding breadth of customer choice are thrusting business leaders into a new era of competition. Kaihan's fresh message opens minds and motivates strategic change in an era that demands change.
Robert Bloom, US CEO - Publicis Worldwide
Kaihan shows that with a bold idea, anyone can change the world.
Mohammad Yunus - Nobel Peace Prize Winner
We invited Kaihan to address a global body of our top talent. He delivers cutting edge business concepts with his own unique tools in a way that inspires leaders to think differently. His professional approach, innovative concepts and deep knowledge of strategy holds up against the most sophisticated and experienced audiences.
Robert Cancalosi, Director of Global Customer Leadership - GE
Kaihan, has an innate ability to captivate his audience. He brings a fresh, unique and passionate perspective on strategy and leadership, his style is brilliant and engaging and he is clearly a rising star.
Kal Mistry, SVP - VITAS Healthcare Corporation
Kaihan's speech for the Professional Convention Management Association left us inspired and wanting to change the world.
Anna Klapper - Brand USA
We have had outstanding feedback from Kaihan's sessions [at IMEX Frankfurt] and it was an honour to have him take part.
Carina Bauer, CEO - IMEX Group
Kaihan really understood the key messages we were trying to get across to our Senior Leadership team. He incorporated those key messages around strategy and innovation into his speech, which was energizing, practical and impactful.
Dan Lieb, CEO - Donnelley Financial Solutions
Kaihan is a uniquely engaging speaker; he energizes and inspires. He uses cutting-edge business examples to make complex subjects simple and offers the right balance of entertainment and deep insight.
Heather Davis, President and Chief Investment Officer - Nuveen Private Investments
Kaihan's presentation was excellent and highly rated by our membership. Not only did he educate and inspire us, but he left us with an actual framework to follow and engage our teams.
A.C. Ganger, Learning Chair - EO Detroit
Kaihan is a great communicator, who held the rapt attention of an audience of more than 200 financial services professionals from across the country. He opened our minds, made us think, and gave us actionable ideas that one could apply to their day-to-day lives.
Geraldine O'Brien, Vice President of Communications - Newport Group
Kaihan had over 700 business leaders captivated with his relevant content on how to build a business that disrupts your industry and distances yourself from your competition. He delivered!
John R. DiJulius, President - The DiJulius Group
Kaihan shows how large organizations, not just startups, can be a place where entrepreneurs innovate, build, and adapt for the future.
Reid Hoffman, Co-Founder - LinkedIn