John Hersey
John Hersey helps companies and individuals in powerful ways.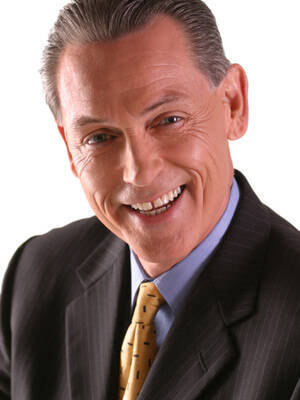 John Hersey Text Reviews
Thanks to your contribution, the feedback from the participants ranked this meeting as one of our best. You provided significant content with a relaxed and very professional presentation style.
George Obst; Chairman & CEO - Dental Services Group
Your presentations on "Contagious Leadership" at our recent IAAM District meetings in San Diego and Baltimore were outstanding. Your energy, professionalism and humor were captivating.
Lionel Dubay, President - IAAM
In this day and age in which we are bombarded with information, it is increasingly difficult to deliver a captivating and compelling message that stands out amidst the white noise. Your presentation stood out as the highlight of our meeting.
Mario DiBlasi, President - CIGNA, Southwest Region
John's approach was very effective across our Region. His message is simple, he delivers it very well and he brings a fresh perspective on how to approach your business, regardless of what that business is.
Tim Disbrow; VP, Region Manager - Wells Fargo Home Mortgage
Thanks for a great presentation--it was truly the hit of our sales training session. Your energy, enthusiasm and content were fabulous.
Kevin Hickey; President & CEO - NETPRO Computing, Inc.
People were positively WOWED by your outstanding presentation 'Creating Contagious Leadership.' I have never seen such phenomenal ratings.
Katherine Krebs; CMP - NCCMPI Leadership Institute Chair
During my career with IBM, AT&T and DSI, I have had the opportunity to watch dozens of well-known, top-flight speakers in action. I must admit, however, that I have not seen a higher IMPACT performance on an audience than John's.
Bill Conwell; Senior VP - Data Systems International