Ian Jukes
Co-Director of the 21st Century Fluency Project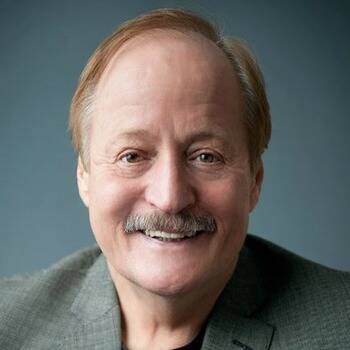 Ian Jukes Bio
Ian Jukes is the founder and Executive Director of the InfoSavvy Group, an international educational consulting firm; as well as a director of Springboard21, which provides education solutions across the global education landscape. Ian has been a classroom teacher - teaching every grade from Kindergarten to Grade 12 - a school, district, provincial, and national educational leader; a university professor; an award-winning author; an international consultant; and a keynote speaker.
To date, he has worked with clients in more than 80 countries, and made more than 12,000 presentations. He is also the author or co-author of 18 books and 9 educational series.
His most recent books include: Reinventing Learning for the Always-On Generation; Learning Without Classroom; Teaching the Digital Generation; Living on the Future Edge; Understanding the Digital Generation; Literacy Is Not Enough; Getting It Right: Aligning Technology Initiatives for Measurable Student Results; Leadershift: Renewing Schools for Modern Times; and A Brief History of the Future of Education . He is currently completing two new books:Where IT Meets ET: The Place of Technology in Modern Learning; and Education in the Age of Disrupted Learning. He has also had more than 200 articles published. Ian was also the creator of the highly successful TechWorks Technology Integration Model; the 21st Century Fluency Project; and the Springboard21 Diagnostic and Reporting Tool.
Ian has also created, organized, and populated a vast digital library that contains more than 18,000 educational resources and best practices separated into more than 200 educational categories. He freely shares this resource with his many clients through various social media networks. He is also a great believer in paying things forward, and regularly acts as a mentor to other educational professionals, supporting them in the writing of books, development of workshops and presentations, and professional growth.
Outside of education, he has worked with a wide range of government agencies, the banking, medical, entertainment, and insurance industries, as well as with organizations and communities who wish to explore possibilities for preferred economic futures.
But first and foremost, Ian is a passionate educator. From the very beginning, his focus has been on the compelling need to restructure our educational institutions so that they become relevant to the current and future needs of the digital generations - and to help students prepare themselves for their future and not just society's past. He spends his year working out of Vancouver; Auckland; and Melbourne.