Gregg Brown
Change Leadership and Future of Work Expert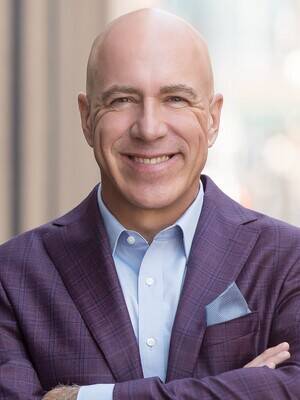 Gregg Brown Bio
Gregg is an internationally recognized change expert, best-selling author, and keynote speaker who empowers organizations to thrive in the future of work. With a career spanning 30 years, Gregg has thrived in multiple leading roles across diverse industries in the private and public sectors.
Gregg mentors novice entrepreneurs with the National LGBT Chamber of Commerce, as well as veterans and ex-military entrepreneurs with the Prince's Trust Canada as he believes small businesses and entrepreneurs build community and create opportunities for people to express their creativity in the world.
He has engaged thousands of individuals on hundreds of stages in some of the world's leading organizations - at Fortune 500 companies, governments, and humanitarian organizations worldwide, equipping them with the courage and practical tools to dive fearlessly into the never-ending waves of change. His expertise and achievements have earned him a reputation as a future of work strategist and innovator on change leadership and building future-ready organizations.
What sets Gregg apart is his ability to connect with audiences on a deep level.
With a graduate degree from the University of Leicester in the UK and as an associate member of the American Psychological Association, Gregg brings a unique blend of academic rigor and practical insights to his presentations.
Gregg Brown's expertise extends beyond the stage. His ideas on change, leadership, and the future of work have been featured in prominent publications such as Forbes, Newsweek, Rolling Stone, and Entrepreneur, solidifying his position as a thought leader in driving organizational success.