Geoff Colvin
Senior Editor-at-Large, Fortune and Bestselling Author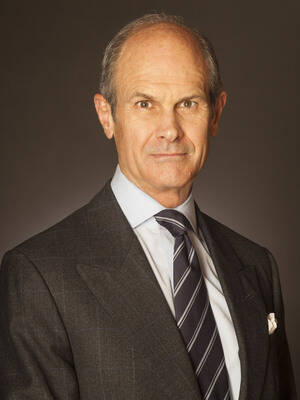 Geoff Colvin Text Reviews
In a word: fantastic! Geoff really was perfect for this. He kept the conversation lively. Geoff really knocked it out of the ballpark.
Microsoft
For a second year in a row, people are talking about your presentation. Thank you for joining us and teaching me a lot. I look forward to working with you again!
The Elliot Group
Thanks so very much for your moderating today. I felt relaxed and right at home.
George H.W. Bush
Your stewardship of the business sessions opened the door for a truly interactive and valuable dialogue for everyone. Your depth of understanding of the challenges these companies are facing and the opportunities ahead added to our conversations.
John Chambers, CEO - Cisco
Evaluation comments indicate that registrants especially liked your humor, the easy-to-understand message and the way you transitioned the information theory to real world applications.
Industrial Asset Management Council
He was amazing! One of the best we've had . . . executives loved him as well as students, and he was so inspirational to our student group--they are a hard audience, and rallied around his message on Talent is Overrated. So true!
Belmont University
Geoff was fabulous. He went above and beyond and I heard several of our partners remark about how comfortable they are with him running our show. We ask a lot of him and he delivers without one complaint. By the way, how does he know so much?
Senior Manager, Conference Coordination - Deloitte Services LP
Geoff Colvin was fabulous! Thanks. Members thought he was the best speaker we have ever had
President - Flexible Packaging Association
What a master! I was a bit worried when we got word that he wouldn't be using any slides but everybody loved him. And for the panel, he conducted the "interviews" and wove it all together seamlessly. He had 4 people he had never met but got their best thinking and made it relate to the audience. We were all very impressed."
Brad Miller, Advocacy & Communications - BIFMA
I want Geoff at all events doing all panels.
Jessica Prince, SVP & Director of Production - IBM Team