Erica Dhawan
Leading Authority on Collaboration and Innovation. WSJ Bestselling Author. Named "Oprah of Management Thinkers"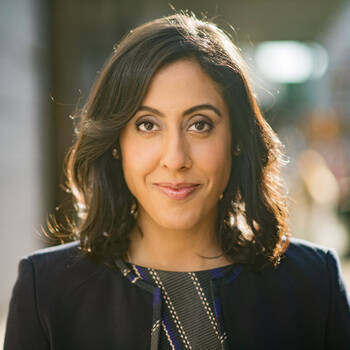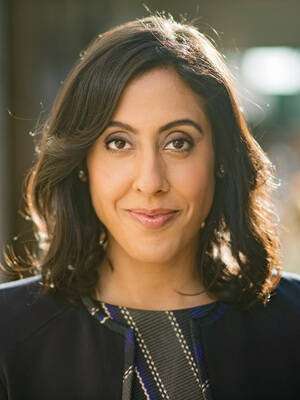 Erica Dhawan
Leading Authority on Collaboration and Innovation. WSJ Bestselling Author. Named "Oprah of Management Thinkers"
About Erica Dhawan
When leaders want to break team silos, drive exponential growth and innovate through teamwork, they call Erica Dhawan.
Erica Dhawan is an internationally recognized leading authority, speaker and advisor on 21st century teamwork, collaboration and innovation. Named as one of the top 50 management thinkers in the world by Thinkers50, she is the author of two bestselling books, Get Big Things Done: The Power of Connectional Intelligence and Digital Body Language: How to Build Trust and Connection, ...
Erica's presentation was an absolute hit.
Erik Spoelstra, Head Coach - Miami Heat
Non-verbal cues are vital to understanding each other. Now that so much communication happens online--and with the massive shift to distance learning and remote workplaces--we need Erica Dhawan's book more than ever. In Digital Body Language, Erica shares tips and strategies for communicating effectively on chats, emails, and video calls, so everyone can successfully share and connect in the digital age.
Sheryl Sandberg, COO - Facebook
Erica offers a profound look at how to foster inclusion and better leadership in our digital world.
Billie Jean King, Founder - Billie Jean King Leadership Initiative
Terrific. Our leaders were very engaged and had immediate practical takeaways. Erica made a big impact.
Mike Fucci, Chairman Emeritus - Deloitte
Erica's session was engaging, relevant, and actionable. She is thoughtful, inspirational, and smart with a contagious positive energy. All organizations and executive leaders would benefit from having her as an advisor to drive behavioral change, harness the power of networks, and think beyond traditional cohorts. She is a thought leader in the development of collaborative ways of working, improving productivity and customer engagement and experience.
Lisa McCann, COO & Global Head of Customer Success and Delivery Services - Korn Ferry
Erica's presentation was absolutely perfect for our leaders. Our group was diverse and Erica was a hit with everyone! Her storytelling style of presenting along with a healthy dose of informative case studies kept everyone engaged and interested and excited about using connectional intelligence to transform our business.
George Chavel, Chairman Emeritus - Sodexo
8 speaker reviews for Erica Dhawan View All