Emory Austin
Teaches Personal and Professional Excellence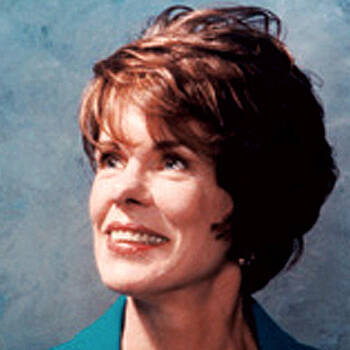 Emory Austin Bio
Emory Austin is a Phi Beta Kappa graduate of Wake Forest University with a major in writing and psychology. She is fascinated by how people think, by why they do what they do, neglect what they neglect; by the patterns they develop in the process, and by all the individual ways they deal with opportunities for leadership, professional and personal change, their customer base, and relationships of all types!
She is also an internationally sough-after expert and speaker with "a brand new way to deliver a message." Her extraordinary gifts as a storyteller/strategist open a path for connecting life lessons to practical insights. Emory Austin's presentations are unforgettable, growth-focused and delightfully humorous. Clients line up to hear and to use her well-defined approaches to leadership, change, customer service and teamwork. It's all about subjective, human attitudes and action choices in an objective electronic world, and Emory builds a strong bridge between the two that is unifying and exciting.
Emory Austin's busy calendar is filled with national and international clients in almost every industry--healthcare, women's organizations, education, banking and finance, chambers of commerce, insurance, business and social groups, charities, chemicals, food service, computers, government, telecommunications, manufacturing, pharmaceuticals, agriculture, churches, publishing, real estate, direct sales, retail, construction, utilities--and she is invited back over and over again.
She is recognized as one of only a handful of great women keynoters, and was chosen in 1999 as the recipient of the National Speakers Association's highest honor, the Council of Peers Award for Excellence--Speaker Hall of Fame--for her expertise, style, professionalism, reputation, and overwhelming audience response. Emory Austin was one of only five professional speakers selected for this distinguished commendation in 1999, and the sole woman honoree!
Emory's focus on creating the professional culture that can produce the changing solutions required for success in today's chameleon-like climate. Our e-culture world is hungry for solutions that build balance between cold technology and warmer people skills. Emory's experience with leading international minds is a driving force in her acute analysis of ways to make this happen.
Emory Austin was the three-year host of an issue-based television talk show, and has been featured in best-selling Simon & Schuster anthologies by request of the publisher.
Here's the real bonus: Emory Austin will connect with your audience and their hearts. Not only will they love her as a speaker, they'll wish they had her as a best friend!