Elizabeth Smart
Abduction Survivor and New York Times Best-Selling Author of "My Story"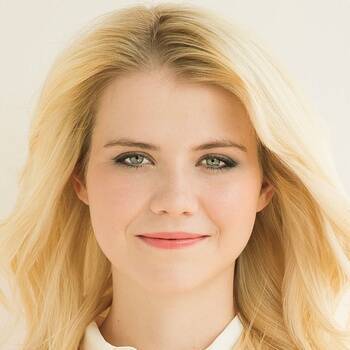 Elizabeth Smart Text Reviews
Elizabeth was a wonderful, captivating speaker. We had the largest crowd we've ever had. I appreciate working with Premiere. You are an excellent customer-oriented business. Thanks for all of your help.
Robert Gunnels, Vice Chancellor for Extended Education - Southern Arkansas University Tech
SHE WAS AMAZING. The gushing from the attendees never ended, there was a standing ovation, and we were all moved to tears. We were incredibly lucky to have her there today to help reinforce the message of our agency.
Sabrina Martin - The New York Society for the Prevention of Cruelty to Children
Elizabeth Smart was outstanding! One of our best speakers and delightful to work with.
Charles MacInnis - North Central Michigan College
It was an absolutely amazing event!!! Thank you, Elizabeth Smart.
Courtney Boring - Junior League of Williamsport, PA
Every single person that attended the luncheon said Elizabeth was AMAZING! Spellbinding, captivating, precious, poised, adorable--are just a few adjectives that were passed along to me to describe Elizabeth.
Theresa Attwell - New School in the Heights, Houston, TX
Ms. Smart's voice was an outstanding way to end the event. Our participants, which included many survivors of child sexual abuse, truly appreciate her willingness to be a spokesperson for all who have been victims and may not be ready to speak out.
Pamela Driftmeir - Penn State University
Elizabeth was amazing and had the audience mesmerized within the first minute of her presentation. Many women commented that they needed tissues before the event was over, but loved her and thought she was a wonderful, sweet and courageous young woman.
Cathy D. - Siloam Springs Hospital
Elizabeth Smart recently spoke at our Women of Courage event, and she was received warmly, enthusiastically. Her story is inspirational and filled with faith and hope.
Houston Chapter of Hadassah
Thank you for sharing your experience in such a professional and respectful way, allowing us to better understand the inner perspective of someone who has experienced extreme abuse. Your courage, then and now, and the way in which you live your life is a testament to our ability make choices and find healing despite our circumstances. Thank you.
UMSL - Missouri Institute of Mental Health
Truly, we could not be more grateful to everyone at Premiere Speakers for their help, or to Elizabeth for being the strong, inspiring person she is...
Sabrina - The New York Society for the Prevention of Cruelty to Children