Elizabeth Smart
Abduction Survivor and New York Times Best-Selling Author of "My Story"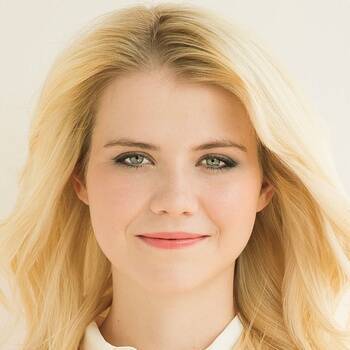 Elizabeth Smart
Abduction Survivor and New York Times Best-Selling Author of "My Story"
Expertise
Travels From
Salt Lake City, UT, US
About Elizabeth Smart
The abduction of Elizabeth Smart was one of the most followed child abduction cases of our time. Elizabeth was abducted on June 5, 2002, and her captors controlled her by threatening to kill her and her family if she tried to escape. Fortunately, the police safely returned Elizabeth back to her family on March 12, 2003, after being held a prisoner for 9 grueling months.
Through this traumatic experience, Elizabeth has become an advocate for change related to child abduction, recovery programs, ...
Elizabeth was a wonderful, captivating speaker. We had the largest crowd we've ever had. I appreciate working with Premiere. You are an excellent customer-oriented business. Thanks for all of your help.
Robert Gunnels, Vice Chancellor for Extended Education - Southern Arkansas University Tech
SHE WAS AMAZING. The gushing from the attendees never ended, there was a standing ovation, and we were all moved to tears. We were incredibly lucky to have her there today to help reinforce the message of our agency.
Sabrina Martin - The New York Society for the Prevention of Cruelty to Children
Elizabeth Smart was outstanding! One of our best speakers and delightful to work with.
Charles MacInnis - North Central Michigan College
It was an absolutely amazing event!!! Thank you, Elizabeth Smart.
Courtney Boring - Junior League of Williamsport, PA
Every single person that attended the luncheon said Elizabeth was AMAZING! Spellbinding, captivating, precious, poised, adorable--are just a few adjectives that were passed along to me to describe Elizabeth.
Theresa Attwell - New School in the Heights, Houston, TX
Ms. Smart's voice was an outstanding way to end the event. Our participants, which included many survivors of child sexual abuse, truly appreciate her willingness to be a spokesperson for all who have been victims and may not be ready to speak out.
Pamela Driftmeir - Penn State University
10 speaker reviews for Elizabeth Smart View All