Donald B. Ardell
Worksite Wellness Can Boost Quality of Life As Well As Reduce Illness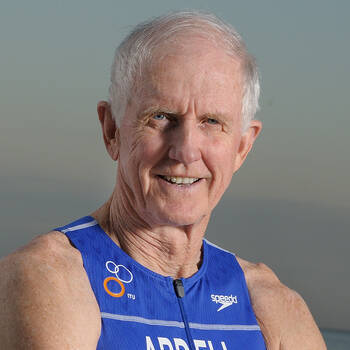 Donald B. Ardell
Worksite Wellness Can Boost Quality of Life As Well As Reduce Illness
Expertise
Travels From
TPA - Tampa/St Petersburg, FL, US
About Donald B. Ardell
Donald B. Ardell entertains, informs and offers new perspectives on living well. He specializes in describing ways individuals can transcend the mediocrity of normalcy and how companies and other institutions can benefit from REAL worksite wellness programming. He also offers tips for successful aging, based upon two books and many lectures on the challenges of making the most of later years.
Don's performances demonstrate how to manage weight, become and remain fit, eat well, think critically, ...
Don is entertaining and convincing. His talk was exactly what our organization needed--it made a significant impact.
Debbie Zimmerman - Polk County Administrator, Florida
Unforgettable. The best talk we ever had at our annual conventions. Way to go, Don.
Irene A. Sjostedt - Director of Professional Dev, AAMSE
Don is the best. Accept nothing less than the master--and the pioneer of the wellness movement.
John Langdon, MD - Florida Hospital Institute
Dr. Ardell lit a fire under our employees. He was informative and a lot of fun. We benefitted from the handouts he provided that helped everyone remember the key lessons and to utilize the additional resources he recommended for follow-up action.
Frank Sanchez, President - Renaissance Steel
4 speaker reviews for Donald B. Ardell View All