Don Hutson
America's Foremost Authority on Selling Value, Author of The One Minute Negotiator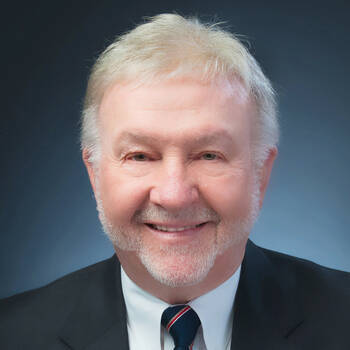 Don Hutson Bio
Don Hutson's careers in speaking, management and sales have brought him many honors. He successfully worked his way through the University of Memphis, graduating with a degree in Sales. After becoming the #1 salesperson in a national training organization, he established his own training firm and was soon in demand as a professional speaker.
Don's client list includes over half of the Fortune 500, and he is featured in over 100 training films. He is CEO of U.S. Learning, pioneers in online training, and Chairman of Executive Books. He makes some 75 speaking appearances per year. Perhaps you have seen him on national television where he has been featured on PBS, ABC, CBS and Fox News.
He has received a number of honors, including the National Speakers Association's
"Philanthropist of the Year" Award and their "Master of Influence" Award. He was elected by his peers to the presidency of NSA and has received its "Cavett Award", as member of the year. He has also been inducted into NSA's Speakers Hall of Fame.
Don is the author or co-author of 14 books, including his latest, Selling Value, and his two Wall Street Journal and New York Times bestsellers, The One Minute Entrepreneur and The One Minute Negotiator.